A Co-Parenting Coach provides guidance and assistance to a parent or parenting partners who want a more peaceful and effective Parenting Partnership. Working with a Co-Parenting Coach may be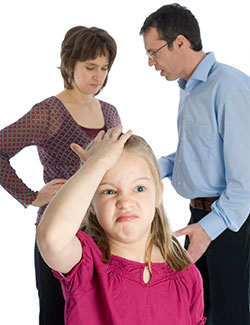 recommended by an attorney, Custody Evaluator, SENE provider or required by a Parenting Consultant. Ms. Serwat draws upon her professional and personal experience as well as good old common-sense to help even the most conflicted co-parents. Success brings less stress for all involved – parents and children alike – and often helps reduce costly on-going litigation. Coaching services are customized to suit the unique needs of each parent and family.
Parenting Coaching Assistance May Focus On:
Insulating children from parental conflict
Positively contributing to the parenting partnership
Effective responses to negative communication and/or behaviors.
Best practices for co-parenting including parenting time exchanges, schedule changes, vacation time, information sharing, parental communication, etc.
Best practices for shared decision making such as about extra-curricular activities, health care, cell phones/social media, discipline, etc.
Best practices around separate decision making and co-parent boundaries
Best practices for parent-child communication
Creating workable parenting protocols around separate parenting, shared decision-making
Successfully tracking and managing shared expenses over time
Raising and resolving sensitive parenting issues such as new partners, blending families, discipline, etc.