Early Neutral Evaluations
Early Neutral Evaluation is an Alternative Dispute Resolution (ADR) process during which a neutral evaluator or evaluators assess the strengths and weaknesses of a case and provide professional feedback as to the likely outcomes if the case goes to trial.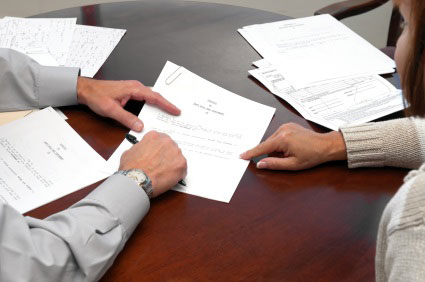 After the evaluation process is complete, and feedback is presented, participants may choose to continue working with the evaluator(s) to mediate a settlement, customize and fine-time the details of the agreement based on their unique circumstances. This option to mediate provides individuals with an opportunity to determine their own outcomes. ENE processes vary from county to county and are available to individuals with or without legal representation. Evaluators are not decision makers and their evaluations are not provided to the judge. As the name suggests, the process is most effective early in the divorce and/or custody process before adversarial positions are deeply rooted.
Different Types Of ENE
The 2 distinct types of early neutral evaluations are Social (SENE) & Financial (FENE). SENE & FENE evaluators are experienced professionals with years of experience dealing with family law issues.
Social Early Neutral Evaluation (SENE)
A Social Early Neutral Evaluation addresses parenting issues including, custody labels and parenting time schedules. Typically, an SENE is conducted by a male-female team (preferably one attorney and one mental health professional) – although some counties allow an option to use only one evaluator. After the evaluation is presented, the parties may choose to continue the SENE session working with the evaluator(s) to customize a settlement. SENEs are typically completed in one 4-hour session. Occasionally a follow-up session is required to allow for more information to be gathered and/or testing/assessments to be completed.
Financial Early Neutral Evaluation (FENE)
A Financial Early Neutral Evaluation addresses property and debt distribution and financial support issues such as child support and/or spousal maintenance (alimony). Typically, an FENE is conducted by one evaluator. FENEs may require more than one session – typically resulting from complexity of the case or need for documentation. After the evaluation is completed, the parties may choose to continue working with the evaluator to customize a settlement.
Benefits of ENE
Most people have very little knowledge of Minnesota divorce and/or family laws. Unless you are a family law attorney, it's nearly impossible to know all the ins and outs of the court process; and, an individual's opinion about what is fair or how the law should work are often not consistent with what the law actually says. The ENE process provides an opportunity for a neutral professional, to evaluate the strengths and weaknesses of your case according to the law and provide feedback about potential outcomes if the case went to trial. Participants are then able to make fully-informed settlement decisions based the application of the law rather than emotion or lack of knowledge about how Minnesota law is applied. An evaluator's feedback may be difficult to hear but it can save thousands of dollars spent litigating for an outcome that may be unlikely at best. An important benefit of the ENE process is that is confidential which means the evaluator's feedback is not reported to the court. This allows participants to hear the evaluator's feedback and discuss settlement options in a confidential environment without fear the Court or Judge will be made aware of the details of the evaluation or negotiation efforts. Using an ENE process satisfies the Court's requirement to utilize Alternative Dispute Resolution (ADR) prior to going to trial. Finally, parties are not required to reach agreement, if settlement is not possible, parties are free to pursue further litigation including trial.
If you're seeking professional early neutral evaluation services, please contact us through our contact page or by calling (952) 252-1492.