Divorce In Minnesota & Mediation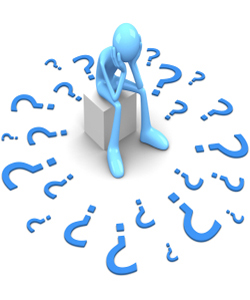 Don't see the answer to your question? Try Parenting After Divorce or Separation FAQS or Contact Amber to ask your question.
1. IF WE DO THIS DIVORCE RIGHT, WILL IT BE EASY?
Even under the best of circumstances, going through a divorce is one of life's most difficult challenges – both emotionally and financially. Although using mediation may alleviate some of the most extreme negative impacts; divorce in Minnesota is never easy. I believe, the divorce process you choose (for example, mediation vs. litigation) is the most significant factor in determining the degree of suffering you are likely to endure…the more adversarial the process, the more difficult the challenge.
2. SHOULD I GET A LAWYER RIGHT AWAY?
Some people think it will be easier and safer to have an attorney fight for their legal rights. Unfortunately, maximizing your legal rights often comes at someone else's expense (for example your spouse or your children). This is referred to as a "win-lose" situation. All too often the transactional costs (both financial and emotional) of a "win" far exceed the value of the victory, especially for children. Although a good lawyer can be helpful, the adversarial legal process is expensive and often seeks to solve problems through opposing positions, and win-lose thinking. In my opinion, this adversarial approach is not only expensive and emotionally challenging; it is also detrimental to the long-term well-being of the people involved, especially the children. It may surprise you to know that most of my clients are unrepresented and successfully reach a complete mediated divorce settlement without retaining an attorney. My standard advice to people considering which divorce process to choose is to start with mediation and see how it goes. You may consult with or retain an attorney at any time and you never give up your right to go to court if mediation is partially or completely unsuccessful. With success rates as high as 80–90% and average savings of 20-50%, it seems the better question to ask may actually be, why wouldn't you try mediation first?
Back to top
3. WHY SHOULD I CONSIDER MEDIATION FOR MY DIVORCE?
In addition to the fact that the State of Minnesota requires divorcing couples (without a history of domestic violence) to participate in an ADR process, such as mediation, prior to appearing in court; the most obvious
reason to choose mediation is simply, cost. A mediated divorce is typically 20-50% cheaper than a divorce using the traditional adversarial legal process. In addition to the financial savings, mediation is typically quicker and allows you and your spouse the opportunity to control your own future. Mediated divorce settlements also tend to have higher compliance rates because the agreements are mutually created. On a personal level, mediation generally provides a more respectful and peaceful marital ending which, if you have minor children, may be the most compelling reason of all. My personal passion about helping parents succeed during and after divorce allows me to better prepare you for the future and separate parenting of your children. Bottom line, you should consider Minnesota divorce mediation because it is cheaper, more efficient, and it typically yields the same, if not better, results as the adversarial legal system.
Back to top
4. HOW MUCH DOES MEDIATION COST?
Like attorneys, mediators charge by the hour. Our fees vary depending on which service we are providing – please contact us for detailed information. For our self-represented divorce clients, we are now offering a flat-fee package intended to make costs more predictable from the start. At AMS mediation, the average total cost for a comprehensive self-represented divorce settlement is $2,500 to $3,000 (or $1,250 – $1,500 per party) depending which mediator you select. In addition to the mediator's fees, you will need to pay a filing fee to your county of approximately $400 (filing fees are set by each county).
To put these amounts into perspective, a typical retainer paid to a divorce attorney (by one spouse) is typically $3,000 to $5,000 (or more); which means, if you both retain an attorney the starting price will likely be at least $6,000. The sticker shock gets worse when you consider that when each spouse is represented by an attorney the average US divorce costs between $15,000 and $20,000. While uncontested divorces are often less expensive even with attorney involvement, divorce mediation in general is between 20-50% cheaper than the traditional adversarial legal process.
It is also important to remember that costs are not only financial. The transactional costs of an adversarial divorce are hard to measure. Although stress, anxiety, depression, and conflict are common realities of divorce, the mediation process is structured to reduce these negative non-monetary costs, especially for the children.
Back to top
Specific fee information is available by phone and during the free consultation.
5. HOW LONG DOES MEDIATION TAKE?
Mediation sessions are typically 2 – 3 hours long and scheduled approximately 2 weeks apart. Most of my clients reach a complete settlement in between 6 – 8 hours of mediation occurring over a 6 – 8 week period of time. Depending on the county in which you live and the time of year, processing of your legal documents can take the court another 1 – 8 weeks.
It is important to understand that each case is unique; however, a number of key factors influence the length (and cost) of your process. The first factor is preparation. Completing the requested preparations in advance and supplying the necessary documentation allows us to move more quickly. The second factor is complexity. Certain situations are simply more complicated to work through than others. That said, even the most complicated cases can be settled through mediation. During your free consultation, I am typically able to identify potentially complicating factors. Third is emotional readiness and conflict. Often times divorcing spouses are in a different stage of readiness; these differences can lead to conflict which may lengthen the time needed to resolve the issues. When you both feel ready to move forward and you are able to discuss the issues without a lot of conflict the process tends to move more quickly. Regardless of your particular situation, I am committed to helping all of my clients complete mediation as efficiently and cost effectively as possible, and believe that taking a divorce education class prior to beginning any divorce process can greatly increase your likelihood of success and efficiency.
Back to top
6. HOW DO I GET STARTED WITH DIVORCE MEDIATION?
The best way to get started is for you and your spouse to attend a free one-hour consultation. During the consultation you will receive detailed information about mediation in general and how my process would work in your unique situation. Perhaps most importantly, during this consultation you will each have the opportunity to meet me and determine whether or not you feel comfortable with me and my professional services. Another benefit is that both you and spouse receive the same information at the same time, are able to hear each other's questions and concerns, and may experience the neutral role of the mediator. You will also receive instructions about how to prepare for your work in mediation and how to save money. If after the consultation you believe that mediation is the best choice for your situation, the next step is to schedule the first working session and begin preparing the necessary information and documentation.
Back to top
7. WHAT IF MY CASE IS TOO COMPLICATED FOR MEDIATION?
No case is too complicated to be settled using mediation. Often times the "complicated" cases are the cases which in the context of the adversarial legal system, cost the most, last the longest and create the most extreme long-term negative impacts for all involved. If you believe your situation is complicated, do yourself a favor and begin with mediation. Additional professional assistance within the context of mediation is always available in the form of accountants, appraisers, financial planners, therapists, child specialists, and attorneys
Back to top
8. WHAT IF OUR DIVORCE IS HIGH CONFLICT?
You may be surprised to know that many divorcing couples are fairly respectful of each other and work well together in divorce mediation. There are also many couples who are very emotional about the divorce and as a result, exhibit more conflicted behaviors or believe they can not successfully negotiate face to face. As a mediator, I am trained to assist people in putting their emotions aside and focusing on the relevant issues. My job is to keep you on track and help you through the crisis. Rest assured that you will be accepted as you are; there will be no judgment or criticism and you will receive grounded professional assistance aimed at helping you succeed. My personal and professional experience has taught me that both emotions and conflict tend to diminish through the course of our work together. Professional guidance is often a key factor of success. As you progress through the process, you will likely come to understand why mediation is so successful at alleviating some of the non-monetary transactional costs of divorce.
Back to top
A mediator is a neutral professional specially trained to help you and your spouse reach agreement about all the important legal issues relating to your divorce. A mediator is not a decision maker. As your mediator, I guide you through the divorce process. I answer your questions and help you understand the court system. I facilitate a productive discussion of the issues while maintaining a safe and respectful environment. I assist you in understanding each other's needs, wants and concerns. I help you generate and consider creative options. If you have minor children, I help you create a comprehensive Parenting Plan which will increase your likelihood of parenting success after your divorce is final. And finally, I document your agreements in a Memorandum of Agreement.
Back to top
10. HOW DOES THE MEDIATION PROCESS WORK?
Through a series of joint sessions we work through the three main components of a legal divorce settlement (property division, financial support and parenting plan). Generally speaking we follow these steps: 1) make an action plan and prioritize issues to be addressed; 2) determine what information needs to be gathered and shared; 3) assess if additional professional assistance from appraisers, accountants, therapists, attorneys, etc. is needed; 4) share and document your property (assets and liabilities); 5) make decisions about dividing your property; 6) create budgets for separate living; 7) determine financial support needs (child support and/or spousal maintenance/alimony); and 8) develop a detailed and workable parenting plan. In all cases, your personal and private information is treated confidentially with the same care and concern as in the legal process. The final product of mediation is a Memorandum of Agreement which is a comprehensive document detailing your agreements and which serves as the basis for your legal documents which are filed with the court.
Back to top
Detailed process information is available by phone and is discussed during the free consultation.
11. IS A MEDIATED SETTLEMENT THE SAME AS A LEGAL SETTLEMENT?
Not exactly; mediated settlements do not become legally binding until they have been submitted to, and accepted by, the Court. The final product of mediation is a Memorandum of Agreement. This document memorializes all of your agreements and is the basis for your Marital Termination Agreement and Judgment and Decree. If unrepresented by attorneys, most of my clients choose to hire a neutral attorney (or scrivener) who completes all of the necessary legal documents and assists with the filing process. If either or both clients are represented, one of the attorneys may be selected for drafting the legal documents and the other attorney reviews everything for accuracy. A few of my clients choose to use the pro se forms available online through the MN District Courts website. At the conclusion of mediation, I will be able to help you determine the best option for your situation. It is important to know that even if your mediator is also an attorney, it is considered professionally unethical for a mediator to draft legal documents for his/her clients.
Back to top
12. DON'T I NEED A JUDGE TO DETERMINE WHAT IS FAIR?
Judges frequently say that if both people are unhappy with the judgment, it's a good one. In the context of divorce this philosophy is even more appropriate as there are no winners when a marriage ends. Whether in court or in the mediation room, 100% mutual satisfaction with decisions and agreements is rare. As a mediator I believe that my clients are best qualified to determine what is "fair" regarding the restructuring of their lives. I encourage my clients not to define success by happiness or victory; but rather by the effectiveness of the process.
Back to top
13. DOES THE MOST POWERFUL PERSON IN THE RELATIONSHIP ALWAYS WIN IN A DIVORCE?
All people have power in different ways. It is my job as mediator to balance power and ensure that both clients have an equal voice and ability to impact outcomes. In mediation, power comes from knowledge and information. Documented information about assets and liabilities and a broad understanding of each other's needs are what make you successful in mediation.
Back to top
14. IS MEDIATION CONFIDENTIAL?
Yes. MN Rule 114 protects mediation discussions, communications and notes from being discovered and used as evidence in court as well as prevents a mediator from being called as a witness in a trial. What happens in mediation is as confidential as settlement negotiations between lawyers and their clients.
Back to top
15. HOW DO YOU DETERMINE CHILD SUPPORT?
Mediating parents have a number of options available for determining how to provide for their children's needs after divorce. As a starting point, we will calculate MN guideline child support using the MN Child Support Calculator which as of January 1, 2007 uses an income shares model for determining child support obligations. My process includes a complete explanation of how to properly input the information and how to read the calculator's result. While many parents choose to follow the State guidelines; some parents decide to deviate from guideline support based on a variety of reasons. Still others adopt a less traditional (and more flexible) plan for sharing all expenses relating to the children, such as a joint checking account or monthly accounting and reimbursement method. Mediation allows you to be creative about how best to provide financial support for your children's needs after the divorce.
Back to top
16. HOW DO YOU DETERMINE SPOUSAL MAINTENANCE/ALIMONY?
Decisions about spousal maintenance are often emotional and challenging. Unfortunately, MN law does not specify how to calculate a spousal maintenance obligation. Unlike child support, MN divorce laws are discretionary when it comes to spousal maintenance (alimony) stating only that many factors should be considered when determining the need for spousal maintenance as well as the amount and duration of the support. Relevant factors often include: the length of marriage, each spouse's financially ability to be self-supporting, education and employment history, age, and the marital standard of living. Mediation encourages the use of reasonable budgets and information sharing rather than the traditional adversarial legal approach which often relies on exaggerated budgets and win-lose negotiation tactics. The creation of reasonable budgets allows you and your spouse to understand your individual financial needs as well as the financial realities of your situation. This mutual understanding is vital to the successful discussion and resolution of the spousal maintenance issue. I also utilize a specialized computer program which provides useful information about tax impacts and projected cash flow for each spouse before and after the exchange of financial support.
Back to top
17. HOW DO YOU DIVIDE PROPERTY?
MN law is relatively vague about how to divide marital property (all that you own and owe). There is an assumption that all marital property should be divided equitably. Mediation allows you and your spouse to define your own concept of fairness and to control how you divide your marital property. Through the creation of a master spreadsheet you will fully document and verify all of your assets and liabilities. As you make decisions about who will receive which property, the spreadsheet calculates and reveals the overall monetary value awarded to each spouse. The end result is one comprehensive document which allows each of you to easily determine if your property division is "fair" or not. My experience is that typically the numbers speak for themselves.
Back to top
18. IS THERE A CUSTODY ARRANGEMENT THAT REDUCES CONFLICT IN THE FUTURE?
Yes; and it is the arrangement that the two of you build together. A divorce only ends the marital relationship. The parenting relationship remains and often requires a significant amount of repair in order to be effective after the divorce is final. As parenting partners you must be able to communicate and cooperate with each other about the children. A custody award cannot possibly address all of the parenting issues which impact your children's well-being. It is in your and your children's best interests to create a comprehensive parenting plan that proactively addresses the most common parenting issues which cause parents to continue fighting long after their divorce is final. Examples include: holiday transfer times, transfer logistics, parental communication, first rights of refusal, enrollment in and payment extra-curricular activities, vacations and travel, re-marriage, residential moves, and so on. Save yourself and you family untold frustrations and expense by setting expectations and creating a workable parenting plan in advance.
Back to top
19. BY LAW, DO MOTHERS HAVE GREATER CUSTODY RIGHTS?
In order to make custody determinations the court evaluates the best interests of the children using 13 key factors which are defined in MN 518.17.In addition to being financially expensive, formal custody evaluations are also often highly adversarial and emotionally damaging for all involved, especially the children. In the end, a "victory" is often bittersweet and both parents will have some amount of court ordered parenting time. Rather than seek to prove that one parent is better than the other, it is critical to recognize that both parents are important in different ways – each providing that which can only be given by a mother or a father. You are the experts about your life and your children. You are the best qualified to make decisions about how to restructure your family and parenting time after divorce. As your mediator, I help you evaluate and discuss parenting time options and make child-focused decisions about how each of you will remain significantly involved with your children.
Back to top
20. I'VE HEARD THAT I IF I MOVE OUT OF THE HOUSE I'LL HAVE ABANDONED MY CHILDREN. IS THAT RIGHT?
This is a common fear which is rooted in the adversarial legal system. The reality is that many parents who are mediating their divorce separate before the divorce is final, some even purchase a second home. Living together after a decision has been made to divorce is extremely difficult. Separation provides many people the distance they need to more successfully manage the challenges and difficulties of divorce. During mediation you have many opportunities to be creative and solve problems in a cooperative and mutually beneficial manner.
Back to top