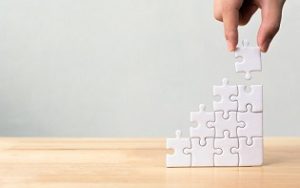 Are you facing the reality that a divorce could be in your future? Whether this has been building for years or has come as a surprise to one of you, we can all agree that divorce is difficult and overwhelming. Trying to understand the process ahead of time can be helpful. For example, there are three main components of every divorce settlement:
1. Dividing joint property and marital assets: This can be one of the most time consuming and tedious parts of the divorce process, especially if you have been married for many years. As part of the divorce process, you and your spouse will have to divide all joint property, assets that were earned while you were married as well as debt that you share. One of the first steps when tackling this part of the divorce is to make lists of assets and make an attempt to place a monetary value on each item. This can be negotiated, of course. You can also begin to think about the items that mean the most to you and prioritize those as things that you want to request in the settlement.
2. Deciding whether financial support to one party is necessary: Determining whether spousal maintenance and/or child support depends on many factors including income level, standard of living, financial resources and the ability of both parties to enter the professional workforce.
3. Creating a parenting plan (if you share minor children): Deciding how to share custody of your children is definitely one of the most challenging aspects of a divorce. After all, you are used to seeing your kids each and every day and divorce generally means that this schedule will change. Leaving this decision to the courts is difficult because it is impossible for a judge to know what is best for your kids.
Could Divorce Mediation Work for Me?
Each of these items can be resolved without a lengthy and expensive court battle. Divorce mediation is an alternative dispute resolution (ADR) tool that can be used instead of a traditional court proceeding to settle all terms of your divorce, including those discussed above. AMS Mediation is a trusted divorce mediation company that specializes in helping couples just like you navigate your divorce. Mediation is less expensive, takes less time and is less stressful than going through the courts. You have more control of the decisions that are made, and it lays a positive foundation for improved communication between parties in the future. To schedule a free consultation with the team at AMS Mediation, call us at 952-252-1492.