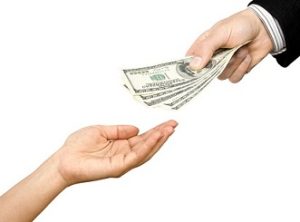 Divorce mediation has quickly become the preferred method to settle the terms of your divorce, as courts have become difficult to schedule and the financial costs are high. In fact, in Minnesota, the court system actually encourages couples to try mediation before litigation. If you are beginning to think about divorce, you may have some questions about the divorce mediation process. Here are some of the most frequently asked questions about the process that might help you as you prepare to move forward.
1. How much does mediation cost? Every mediation process is different, but you can expect to spend about $4000 on mediation fees, filing fees and legal drafting (if needed). A court battle can cost anywhere between two and four times that amount. In addition, there are emotional costs of divorce that can be minimized if you complete mediation successfully rather than engaging in a highly contentious court battle.
2. What is the role of a divorce mediator? Unlike a judge, a mediator does not make specific decisions about a divorce case. Instead, a mediator will facilitate a positive and productive discussion between you and your ex to help you reach common ground. Your mediator will understand the legal process and can guide you every step of the way but you will have much more flexibility to determine an arrangement that will work best for your family.
3. Is my divorce too complicated for mediation? If both parties are open and willing to participate in the mediation process, then there is virtually no case too complex for the process. Of course, if you have extenuating circumstances (domestic violence for example), you will want to proceed through the court system.
4. Can mediation resolve all aspects of a divorce? Mediation can help you resolve all aspects of a divorce including how to fairly divide your property, equity and debt, developing a parenting plan and custody agreement and determining whether or not you need to factor in spousal and/or child support. Mediation allows for a lot of flexibility about what is negotiated so it is truly tailored to your unique situation.
5. Do I need to hire an attorney for mediation? While you can certainly hire attorneys to advise you with mediation, you can also complete the process without the help (and expense) of a divorce attorney.
Minnesota Divorce Mediator
AMS Mediation specializes in divorce mediation services in the state of Minnesota. If you have questions about the process or wonder whether your divorce case is suited for mediation, call us at 952-252-1492 to schedule a free consultation.