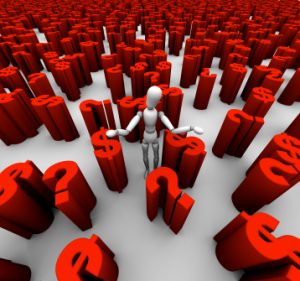 Have you decided that it is time for you and your spouse to divorce, but you have been delaying this final step because of the financial stress divorce can bring? It is true that when you proceed through the traditional channels – the court system – you can spend thousands of dollars settling the terms of your divorce. For many couples, this is simply not feasible. It can be easier to stay in a difficult situation than face the financial burden that divorce can bring. However, you should be aware that there is an alternative process that can allow you to settle your divorce for a fraction of the cost. Divorce mediation is an alternative dispute resolution technique that allows you and your spouse to settle the terms of your divorce without litigation, or a court battle.
Less Expensive Divorce Option Than Litigation
AMS Mediation specializes in helping couples navigate the divorce process without the financial burden of litigation. Mediation is highly effective and can be used for all aspects of divorce including dividing joint property, assets and debts, developing a parenting plan and/or custody agreement, and deciding whether child support or spousal maintenance is warranted in your case. You should be aware that your mediator will not make these decisions for you but will instead facilitate a discussion between the two parties and empower you to make these important decisions. The mediation process is based on collaboration and generally reduces the overall conflict as part of the process.
The costs for mediation are generally much lower than with litigation. When you work with AMS mediation, you can generally expect to pay about $2000 for mediator fees, $400 for the filing fee and $1250-$1500 for professional drafting. This comes to approximately $4000. In contrast, the average divorce with the courts costs an average of $15,000. So, mediation gives couples an option to divorce in a more economical way. Mediation also often saves in the emotional costs of divorce, giving you a sense of closure and empowerment, having made the important decisions about your life after divorce, rather than leaving these in the hands of a judge.
Divorce Mediation Services
Divorce is difficult enough – without having to worry about the financial impact of the process. When you work with AMS Mediation, you will find a partner who understands the stress of divorce and can help you navigate it in the most positive and productive way possible. For more information or for a free consultation, call us at 952-252-1492.