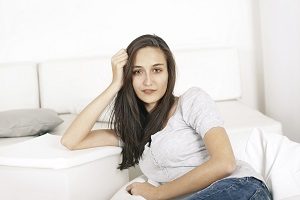 Alimony, which is also known as 'spousal support' or 'spousal maintenance,' is a very important component of a divorce agreement.  Alimony is the financial support paid by one divorcing spouse to the other after the divorce has been finalized.  If you have been through a divorce and are either paying or receiving alimony and you need to have the alimony amount adjusted, AMS Mediation can help you.
Reasons your Alimony Agreement may need an Adjustment
Not all divorce agreements are the same.  The initial divorce settlement defines the terms of the alimony payments, which are not limited to the amount.  The court is also likely to determine when during each month the payments are due and, if necessary, an expiration date for alimony payments.  The end date for alimony payments can be tied to a specific date or to something like the recipient's decision to remarry.  The court may also build into the alimony agreement a provision for alimony to cease or be interrupted if the paying spouse becomes unemployed.  It is also possible for alimony agreements to state that the amount paid in alimony cannot be changed due to any unforeseen circumstances.  But that does not necessarily mean that you cannot make adjustments to your agreement.  AMS Mediation has the experience and knowledge of Minnesota divorce law to help you adjust your alimony agreement.
Alimony Agreement Adjustment Help
To initiate the process of changing your alimony agreement, you will need to demonstrate a change of circumstances affecting your current agreement.  Either spouse can initiate the adjustment process if the current divorce agreement does not specify when or if the alimony amount can be adjusted.  If you are paying alimony to your former spouse but can no longer afford the payments, you will need to justify the reduction you seek.  Convincing a court of such a need is not an easy thing to accomplish.  In many cases, mediation is the best and most effective tool for coming to an agreement about the terms of an amount.  AMS specializes in post-divorce mediation and has extensive experience helping former couples make adjustments to their alimony agreements.
Post-Divorce Mediation
To properly and thoroughly demonstrate the need for adjusting your alimony agreement, you will need the help of an experienced mediator and an expert in Minnesota divorce law and.  AMS Mediation has helped many people in their petitions to the court to adjust their alimony payments, and we would be happy to help you too.  Call us at 952.252.1492 for a free consultation so that we can answer questions about your specific situation.