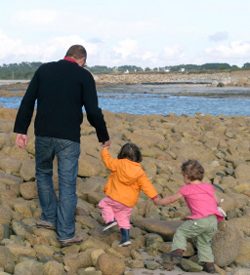 When you are in the midst of a separation or divorce, it is impossible to see ahead a few days, let alone a few months or years. You make the best decisions that you can during the divorce process about division of property, child custody and alimony and child support. However, it is normal for things to change after divorce that require modification to the original divorce agreement. AMS Mediation can help you make all types of changes to your divorce agreement, including alimony and child support modification.
Making Changes to your Alimony and Child Support Agreements after Divorce
The courts are simply not set up to be able to handle all changes that require modification to a divorce settlement after a divorce is final. So, instead of proceeding through the court when you are ready to make a change, mediation can be used to arrive at a solution and make the necessary modification to your divorce agreement. Alimony and child support payment are one of the most common issues that require modification because they are originally calculated based on income at the time of the divorce.
Some of the most common reasons that a modification to alimony and/or child support include:
Illness
Job loss
Other temporary hardship including disability or financial emergency
Change in marital status of one party
Recipient of alimony gets a job
Increase in expenses for child or children (medical bills, education costs, etc.)
If you have questions about whether your alimony and/or child support agreement should be modified, reach out to the team at AMS Mediation for guidance. Amber Serwat has experience with her own divorce and is a family mediator, custody evaluator, parenting consultant and parenting time expeditor. AMS Mediation offers a variety professional alternative dispute resolution services for divorce, custody and co-parenting.
Divorce Agreement Modifications
Our team understands that the financial components of a divorce are difficult and long-lasting. When circumstances change and a modification to your original child support or alimony agreement is necessary, we can walk you through the entire process and take care of all of the legal paperwork that is necessary. If mediation is needed for you and your former spouse to determine the new terms of your child support or alimony payments, we can also help you with that.
Modifications to your original divorce agreement are common and can be handled quickly and with minimal work if you partner with a team like AMS Mediation. If you would like more information, call us at 952-252-1492 to schedule a free consultation.