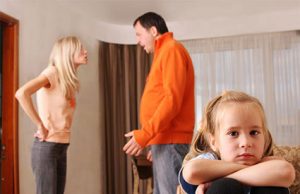 The last 15-18 months has been an extremely difficult period of time. COVID-19 seemed to come into our community with no warning and put a halt to normal life. Many kids stopped going to school and had to adjust to online learning and many adults began working from home. In many ways time seemed to stand still. Our normal cues for marking time vanished — days, weeks and months passed. Even now, while some normalcy has resumed, we are still faced with uncertainty and the need to "catch up" on many things that were lost during this time. For many families, living under the same roof for all of these months has shined a light on troubled relationships. If you are coming out of the pandemic and have decided that you need to pursue divorce you have options. AMS Mediation can help you navigate the divorce process.
Resolve Your Divorce More Quickly And With Less Stress
While the court system may be backed up from many months of divorce and other legal cases, mediation has been able to continue uninterrupted. This means that if you are ready to move forward with the divorce process, you do not have to wait any longer. Divorce mediation allows you to control the timing of the process and it can be completed in person or virtually depending on your preference. You may feel like many aspects of your life have stopped over these last 18 months, but this is one area that you can move forward. Divorce mediation can take a matter of a few months to complete, instead of being locked into a court battle for many months (or longer). This can allow your family to move forward with your life more quickly. In fact, the Minnesota court system strongly encourages couples to attempt mediation before litigation.
Should I Try Divorce Mediation Services?
In addition to being flexible with regard to timing, mediation also offers other important benefits that can decrease the overall stress on your family. This process is less expensive than litigation and can reduce the overall conflict, rather than increase it. Mediation is ideal for families with children as it can also be used down the road if issues come up related to child custody or child support. The team at AMS Mediation has the experience and knowledge of the law that can help you navigate the divorce process. We can help you define your goals, your priorities and then work with your ex on solutions that are workable, flexible and affordable. For more information or to schedule a time for a consultation, call us at 952-252-1492.