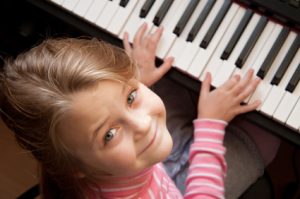 If you are considering a divorce, you have likely heard the term "alternative dispute resolution". The Minnesota courts and many divorce attorneys will actually recommend that couples try an alternative dispute resolution (ADR) technique before proceeding through the court system. An alternative dispute resolution service can be used to settle the terms of a divorce, a child custody agreement and/or an agreement for separate parenting. When you follow this path, you do not have to litigate these issues, hire lawyers and go in front of a judge. Instead, you can use services that minimize conflict and maximize the potential for a fair, equitable and outcome.
Minnesota Alternative Dispute Resolution Options
AMS Mediation offers a wide variety of alternative dispute resolution services to meet your unique needs. Our staff has extensive training (and some personal experience) dealing with divorce, separation and co-parenting, and we have assembled a team that can help families all over Minnesota with these challenging issues. We offer divorce and family mediation, divorce and parenting coaching, parenting consulting and parenting time expeditor services, and early neutral evaluation services. You do not have to litigate each and every problem that you face with your ex. Here are some of the many benefits of our ADR services:
You can influence the solutions: When you opt to resolve the issues surrounding your divorce or parenting conflict with an alternative dispute resolution tool like mediation, you will be able to have a real say in the solutions. You and your ex will work closely with a mediator to decide on issues like dividing property, child custody, co-parenting and many other issues. These solutions are often significantly more successful than going before a judge. After all, no one knows the dynamics of your situation better than you do.
Saves you time and money: Alternative dispute resolution services are less expensive and take less time than litigation.
Lays a strong foundation for future issues: When you share children with your ex, your relationship changes when you decide to separate, but it is not over. You must find a way forward in a healthy way in order to effectively co-parent your children.
Prioritize your family's wellbeing: There is nothing more important than the wellbeing of your family as you navigate these changes. Mediation and other alternative dispute resolution services put your family first, reduce conflict and stress and reduce the overall financial burden of a divorce and/or custody dispute.
For more information about our alternative dispute resolution services, call AMS Mediation at 952-252-1492 to schedule a free consultation.