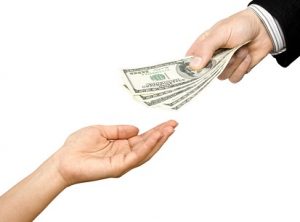 The Early Neutral Evaluation (ENE) process is an Alternative Dispute Resolution tool that offers a family information about both the strengths and weaknesses of their case and a projected outcome of a trial so that they can factor this information into their thinking as they decide how to proceed. AMS Mediation offers Early Neutral Evaluation services to families in Dakota County, Minnesota who are struggling to determine how to move forward effectively. Our neutral evaluator can present you with specific feedback, so that you can decide whether to continue working with a mediator to resolve your case or if you prefer to let your case go to trial. There are two types of ENE – Social ENE, which focuses on parenting issues and custody and Financial ENE, which focuses on dividing your property and assets and determining child support payments.
Why Should We try an Early Neutral Evaluation?
There are many benefits to using an ENE before you decide the best way to move your case forward. These benefits include:
1. Fast resolution: ENE is one of the fastest methods of Alternative Dispute Resolution, especially if you decide to work with a mediator after the ENE process is complete.
2. Less stressful than litigation: A court case can be extremely stressful and actually increase overall conflict. ENE can give you resolution without increasing the conflict.
3. Get a preview of how your case may play out in court before making a financial decision: Deciding to hire lawyers and resolve your case in court is extremely expensive. An early neutral evaluation gives you a window into how your case will unfold in the court system.
4. It can help clarify the major issues that are in dispute: Very often, the issues in a divorce can seem overwhelming. An ENE can help you clarify the main issues that need to be resolved and your goals and priorities for the process.
5. It can improve overall communication between the two parties: The ENE process facilitates positive and productive communication which can help whether you resolve your divorce with mediation or litigation.
Divorce Mediation Services in Dakota County, MN
AMS Mediation understands how stressful divorce can be and offers a wide variety of alternative dispute resolution services for Dakota County, Minnesota couples. We are open now, throughout the COVID-19 pandemic, offering many of our services virtually so that you do not have to wait to move forward. For more information or to schedule a virtual free consultation, call us at 952-252-1492.