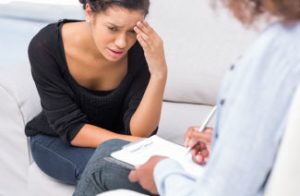 In order to get through the divorce process in the healthiest way possible, it is important to build a network or support system for yourself. You may have loved ones, friends or co-workers that you can lean on during this time, but it may also be a time to enlist the help of professionals as well to provide you with sound information and to help you make important decisions and cope with the big changes that you are going through. This help may come in the form of an attorney, a financial planner, accountant, therapist and/or counselor, a coach, a mediator or a combination of several professional experts. Every divorce is different, so it is important to find the support that meets your unique needs.
Professional Divorce Support Services
AMS Mediation offers a wide range of professional support for families during the divorce process and even after it has been completed. First, we offer divorce mediation services, which can help settle the terms of your divorce (including division of property, custody agreements and spousal maintenance/child support). Divorce mediation is used as an alternative to litigation and can save you time, money and stress.
Post-divorce mediation can help you settle disagreements that come up after your divorce is final so that you do not have to go through the court system for every single conflict. In addition, our divorce coaching offers tailored support to your unique needs. Divorce coaching, co-parenting coaching and communication coaching can focus on you and the issues that you are struggling with as you navigate the process. Coaching can help you set goals, maintain some control over the process, arm you with information to make good decisions and even provide you with strategies for improving communication during this stressful time.
Divorce Mediation And Divorce Coaching As Effective Tools For Navigating Divorce
There is no escaping how difficult a divorce is. It is financially difficult, emotionally taxing and these changes impact each member of your family. Everyone needs support through this process and the team at AMS Mediation can offer a wide variety of support to help you, whether you are just starting to think about divorce, or have already finalized it. For more information about our divorce support services, reach out to us today at 952-252-1492. We offer virtual or in person sessions and a free consultation to ask questions and learn more about the support we can provide.