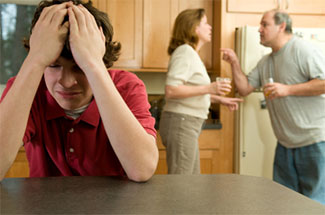 For many, divorce only happens once in your lifetime, if at all. It is considered a major life event, filled with stress, emotion and a great deal of uncertainty. Part of that stress and uncertainty comes from the unknown – life as you know it is changing, you may have to relocate, share custody of your children and rethink financial decisions. The divorce process can contribute to the stress as well – after all, you've likely never been through a divorce before. AMS Mediation understands that this time is extremely stressful and difficult for you as well as your entire family. We offer Burnsville Mediation Services for those who may be looking for an alternative to traditional litigation.
Using Mediation to Navigate the Divorce Process
AMS Mediation will walk you through the entire divorce process and answer any questions that you have along the way. We consider it a privilege to work with couples during this part of their life and strive to provide you with efficient, respectful, and nonjudgmental divorce mediation services that are focused on your unique needs. Divorce mediation has many important benefits over proceeding through the Minnesota court system. Specifically, you can expect mediation to cost less, take less time, to be entirely confidential and to give you and your divorcing spouse flexibility to find solutions that work best for you.  When you go through the courts, you leave many very important decisions in the hands of a judge who does not know you or your family.
With mediation you and your ex-partner are intimately involved in each phase of the entire process.
The mediation services offered by AMS Mediation can help you navigate all aspects of your divorce including developing a fair and equitable distribution of your joint property, creating a parenting plan that puts your children's needs first and determining whether you or your spouse should be responsible for child and/or spousal support payments. The mediation process generally takes a period of 6-8 weeks (2-3 mediation sessions during that time). Once this is complete, our mediator can help you with the final steps of the process, including filing all necessary paperwork with the court system.
Experienced Divorce Mediator in Burnsville, MN
AMS Mediation, led by Amber Serwat is a leading mediation provider in the Burnsville, MN area. Amber has been through her own divorce so she offers compassion and empathy along with her extensive professional mediation experience.  Amber understands that this time in your life is marked by stress and emotion and she tries to help you balance this by achieving fair and workable solutions as you and your divorcing spouse find your way forward. For more information about divorce mediation services in Burnsville, MN, call Amber directly at 952-252-1492.