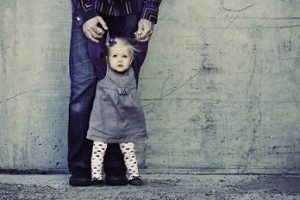 COVID-19 has turned our lives upside down in many ways. Many of us have been working from home for more than a year, some of our kids have not gone to in-person school since last March, and masks have become everyone's new accessory. COVID-19 has also disrupted child custody cases all over the country, including in Minnesota. Now that we are finally seeing the light at the end of the tunnel, you may be ready to get back into your pre-COVID custody routine or come up with a new schedule that works for your current situation. AMS Mediation can help you navigate any child custody issues that you are currently facing. We understand how disruptive the pandemic has been and will work with you to find the balance, structure and schedule that works for your entire family.
Modifying A Child Custody Agreement
Child custody is traditionally one of the most difficult aspects of a divorce settlement. Even when you and your ex arrive at a solution and schedule that works well for you, things change. Your children get older, and the child custody needs may change. Child custody is complicated enough without a global pandemic. COVID-19 has wreaked havoc on all aspects of our lives, child custody included. Mediation is ideally suited to handle issues that come up after a child custody agreement is finalized. Amending a child custody agreement can be handled with the help and support of a mediator who is trained in divorce law.
Child custody agreements can address all types of issues that are concerning to you as parents, from how they handle safety issues related to COVID-19, to how your child will attend school (online versus in-person). You may need to amend a custody agreement for the upcoming summer to incorporate different camp options, summer school or a parent who is still working from home. No issue is too big or too small for the team at AMS Mediation. We believe that it is possible to work together when there are concerns, different needs and differences in opinions. The court system simply is not set up to handle the volume of cases that require amendments to a custody agreement.
Post-Divorce Mediation Services In MN
If you have questions about amending your custody agreement, contact the team at AMS Mediation at 952-252-1492 or email gayle@amsmediationplus.com. We offer free consultations so that you can ask questions and determine the best path forward for your family