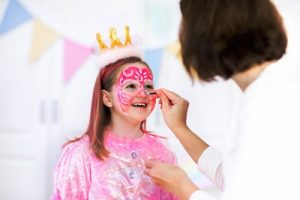 The term child custody does not reflect only on the actual physical custody of a minor child. It also refers the decision-making process, access to the child and caretaking responsibilities. When parents are unable to agree upon a parenting plan that works in the best interest of the child, they may turn to the services of a Custody Evaluator (CE) to help make decisions. Both parties along with their attorneys take part in selecting the Child Custody Evaluator for their individual case. The court can then appoint a qualified custody evaluator to investigate, report and testify at trial when necessary. Amber M. Serwat Mediation provides full and competent child custody evaluation services in order to protect the child's best interests.
What Is In The Best Interest Of The Child?
You often hear the phrase "The child's best interest", but what does this mean in the legal standard? When the standard is applied to a custody or parenting time dispute there are several relevant factors that are considered by the Minnesota Court system. The court looks at issues that can affect the child's wellbeing, nurturing and development as they grow through childhood. One would hope that both parents and/or guardians only want what could be best for the child's physical, emotional, spiritual, cultural and developmental needs. Sometimes adults need a little guidance to get there.
Court Appointed Custody Evaluator CE
Unfortunately, animosity between co-parenting individuals can lead to conflicts on what parenting plan guidelines are best for the children. Even when parents are able to get along and work together there may be difference of opinion that creates a dispute that is difficult to overcome. During a child custody evaluation the trained custody evaluator can interview parents, children, caregivers and others in order to make informed recommendations on what best fits the needs of the child. Though not legally binding, the recommendations of a court appointed custody evaluator can weigh heavily on the court's decision.
How Long Do Custody Evaluations Take?
When performing the duties of a child custody service provider, AMS Mediation conducts a reasonable and thorough investigation to uncover each child's unique circumstances. Ms. Serwat may provide interviews with parents, children, teachers, medical professionals and personal references. Recommendations can be provided to both parties and/or their attorneys. A written report can be submitted to the court if a verbal agreement cannot be reached. The full child custody evaluation process takes approximate three to six months to complete.
Minnesota ChildCustody Evaluator
When parents are unable or unwilling to come to an agreement on parental rights and responsibilities the children can pay the price. In order to protect the child's needs, safety and development, the court may require that both parties engage in a custody evaluation process with a trained professional. As an experienced, Minnesota child custody evaluator, Amber Serwat provides a service that always strives to keep the child's best interest as the most important factor of parenting decisions.
Contact AMS Mediation by calling (952) 252-1492.