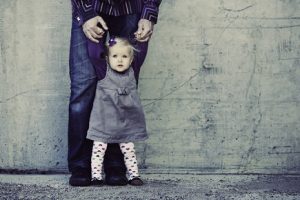 When you separate from your partner or decide that you are ready for a divorce, child custody can be one of the most difficult things to negotiate. In most cases, both parties indicate that they want what is best for the child (or children) but practically speaking–there may be different views on exactly what that is. If you are struggling to agree on the best path forward related to child custody, the Minnesota court system may recommend that you work with a Custody Evaluator (CE) so that the court can render a decision on custody. AMS Mediation offers the services of a custody evaluator to help the courts make a determination on custody for your family.
How Does The Minnesota Court System Determine What Is Best For Your Child?
One thing that is important to realize in terms of custody is that a child's best interests are actually defined by Minnesota law, not by the opinion of one or both parents. This may be difficult to understand and accept, but it is important to recognize as you begin the process of determining custody. This does not mean that the courts do not take your opinions into account, so communicating clearly and effectively about your preferences and needs is important. When determining what is in the best interest of the child, the Minnesota court system looks at all of the following factors:
● The physical, social, emotional, cultural needs of the child;
● Any unique medical or mental health issues the child has;
● The preference of the child if he/she is old enough to be reliable;
● Physical, mental health of the parents including any chemical health issue that would affect the child;
● Any issues or charges of domestic violence;
● The impact on the child's wellbeing (considering school, living arrangements, etc.);
● Parents' history of involvement with the child;
● How willing the parents are to co-parent and allow the child to see the other parent;
● Each parent's willingness and ability to provide for the child.
Custody Evaluation in Minnesota
As a Custody Evaluator, Amber Serwat of AMS Mediation will complete the process with great care and attention. She will complete three phases of the process including the investigation, creation of a written report and testifying in court if that is necessary. For more information about the custody evaluation process and how your child's best interests will be determined, call AMS Mediation at 952-252-1492 or email gayle@amsplusmediation.com.