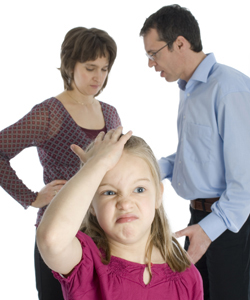 It may be about the only thing that you and your ex can agree on, but your kids are likely the most important priority in a divorce. When you decide to divorce, your family dynamic changes significantly and you and your ex become co-parents, with two different households. This can create some unique challenges for families, so the staff at AMS Mediation has developed our co-parenting coaching services to help divorcing couples in Maple Grove, just like you navigate this challenge and keep your kids at the front of your mind in every decision.
Areas Of Focus With Co-Parenting Coaching
Co-parenting under one roof can be hard enough. In fact, differences in parenting styles may have been one of the main reasons for your divorce in the first place. No matter what stage your divorce is in – even if it is final – your children will always be a connection between you and your ex. Learning to co-parent during and after divorce is a very important step toward moving forward with your life after divorce. Our co-parenting coaching services are designed to meet your unique needs and can address a wide variety of common issues. Some examples of issues that can be improved on with co-parenting coaching include:
● Strategies for protecting your kids from the conflict present between you and your ex
● How to communicate effectively with your ex
● Ways to respond when your ex communicates or behaves negatively
● Strategies for making decisions together in the best interest of your kids regarding things like parenting time, vacations, health care, social media, etc.
● Ideas for communicating with your kids most effectively
● Developing systems to track expenses over time
● Strategies for how to raise difficult issues such as a new significant other, discipline concerns, educational needs, etc.
Maple Grove Mediator With Co-Parenting Coaching Experience
You can decide to work with a co-parenting coach yourself or this may be recommended by an attorney or a Parenting Consultant. Amber Serwat and the staff, of AMS Mediation has extensive experience helping families with even high conflict situations navigate divorce and co-parenting with less stress and financial burden. Laying a foundation for positive co-parenting can serve you well for many years to come. Amber has a deep understanding of divorce, having been through one herself, so she brings her personal experience, compassion as well as her skill and professional experience to the job. For more information about our Co-parenting coaching services, call AMS Mediation at 952-252-1492 to schedule a time for a free consultation.