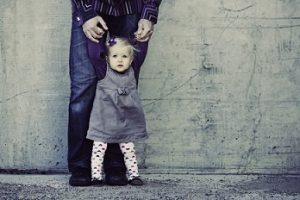 Co-parenting after a divorce can be very difficult on a good day, but with the new challenges placed on families during COVID-19, difficult has taken on a whole new meaning. Job loss, COVID-19 restrictions and exposures, virtual school, and financial changes are just a few of the many difficult issues facing families right now. If you are trying to work out issues related to co-parenting during the pandemic, consider reaching out to the team at AMS Mediation for support.
If you had a mediated divorce, you likely already have a plan in place for how to make decisions during a crisis or during stressful conditions. But many former spouses find that they handle crisis and stress with their ex very much like they did when they were married – with conflict, communication strain and anger. Here are some tips to handle issues specific to the COVID-19 pandemic in a positive and productive way, keeping your children as your top priority.
Strategies For Co-Parenting During The Pandemic
1. Remember that everyone is going to have to adapt during this unprecedented time. Try not to place blame on your former spouse for the frustration you feel related to the pandemic. Consider changes to your parenting schedule when necessary, especially when there is an increased risk of exposure.
2. Safety is the number one priority. While it may be difficult, the safety of you, your kids and your blended families has to remain the priority during COVID-19. So, if your job requires you to come in close contact with others, you may want to consider structuring your parenting plan around your work schedule so that you minimize potential exposure.
3. Reassure your child/children: This is a stressful time for adults and children alike. Offering reassurance to your kids about the changes they are experiencing can go a long way to helping them adjust.
4. Schedule virtual visits: If it is going to be longer than normal before your child can see the other parent, offer to schedule frequent virtual visits to keep them connected. This can be over zoom, facetime or skype and can help ease the stress for everyone.
5. If COVID-19 results in the child spending significantly more time with one parent than the other, consider making plans now to set aside extra time after the pandemic is over for time for the parent and child.
Post-Divorce Mediation Services in MN
If you are co-parenting during the COVID-19 pandemic and cannot seem to resolve custody or financial issues between you and your ex, post-divorce mediation might be helpful. We offer this service virtually so that you can maintain social distancing and stay safe. For more information or to schedule a free consultation, call 952-252-1492.