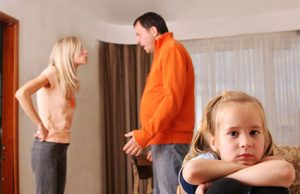 When you sign the divorce papers, you may feel a mix of emotion – from sadness to loss, anger and even relief. This is all very normal, and it is also normal for your life to be much different after your divorce as well. However, it is unrealistic to think that your life after divorce will not involve periodic contact with your ex, especially if you share custody of your kids. AMS Mediation can help you manage the post-divorce communication with our coaching services. Post-divorce coaching is designed to meet your family's unique needs and can help you navigate issues such as:
● Communication strategies after divorce
● Co-parenting strategies as your kids age
● How to manage your emotions when making decisions about your kids
● Best practices for making decisions about extra-curricular activities, medical issues, educational issues, etc.
● How to protect your kids from conflict
● Strategies for managing emotions during difficult conversations
● Setting boundaries
● Resolving sensitive parenting issue including blending families in a positive and productive way
● Managing and tracking shared finances related to your children
● Strategies for focusing on your future rather than your past
A coach is different from a mediator in that your coach is focused on providing you with support to help you make decisions and move forward. Your coach will only work with you – not with you and your ex. A mediator works with two parties to resolve issues like custody, etc. Coaching is designed to help you define your priorities, manage your emotions and set your goals for communication. Your relationship with your ex will change dramatically after divorce, but it will not go away all together. You may benefit from having personal support through this transition and as new issues come up that need to be resolved.
Post-Divorce Support in Minnesota
Amber Serwat of AMS Mediation has experience as a divorce mediator but can also serve as a post-divorce coach. It is important to note that she cannot be your mediator and coach at the same time, but she is happy to sit down and discuss the role that she can take in your case that will best meet your needs. She has extensive experience serving as a post-divorce coach, she can provide support, guidance, information and helpful strategies for making the decisions that are in front of you. For more information about our post-divorce support coaching services, call AMS Mediation at 952-252-1492 to schedule a free consultation.