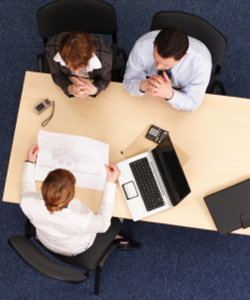 AMS Mediation, a trusted provider of Divorce Mediation Services in Minnesota, can help you minimize the stress that so often accompanies traditional, court-affiliated divorce proceedings. Instead of focusing on the traditional adversarial approach to divorce, a divorce mediator like AMS Mediation focuses on the unique needs of all of the family members who are affected by the divorce.
Benefits of Mediation Services
The benefits of a mediated divorce process are numerous. In addition to being focused on the needs of the individuals directly affected by the divorce, a mediated divorce is likely to be far less expensive than its traditional alternatives. Mediators from AMS Mediation understand the sensitive nature of dissolving a marriage, so all family members' experiences are respected and honored. The healthiest possible outcomes are sought by AMS Mediation, and when family members—perhaps most especially the divorcing couple—are aware of this, a great weight can be lifted with the knowledge that mediation is designed to find the best possible solutions to the issues that remain to be resolved.
Mediation affords those affected by divorce much more power and control over the outcomes than a traditional court process would too. AMS Mediation staff work with the divorcing couple to make determinations that are acceptable to all involved. And though even the most amicable divorce proceedings will still create stress, mediation can mitigate the level of stress experienced by those who seek it.
AMS Mediation Helps You Focus On All Aspects of A Divorce
AMS Mediation, specifically, focuses on attending to the realities of divorce in an honest and forthright manner.
AMS Mediation provides a comprehensive approach to the realities of divorce, and couples who seek the help.
AMS Mediation will find that attention is paid to the emotional, logistical, and legal aspects of the divorce process.
These three categories are essential components of divorce.
Few, if any, people get into marriage knowing that it will end in divorce. We marry because we believe we have found the person with whom to spend the rest of our lives. And when the relationship comes to an end, there is no escaping the fact we will have emotional issues to address, no matter how long we have been married.
When the decision to divorce has been made, it is helpful to engage with someone like a qualified mediator who knows how to navigate the logistical steps associated with divorce. It can be complicated. And, of course, the logistical aspects of divorce cannot be separated from the legal aspects. Contact AMS Mediation at 1-952-252-1492 for help and support navigating this process.