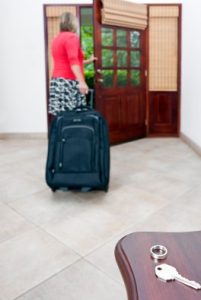 As is true with many things in our life, divorce is one of those things that we simply do not know a lot about if we have never experienced it. We may think that we understand the process, from what we have heard from friends, or read online, but that is certainly not the full story. With divorce, people tend to think that a couple reaches a decision that their relationship is over, and divorce is like a scalpel that separates one spouse from the other. Divorce may be the end of your marriage, but it is also the beginning of a new phase of your relationship. For this reason (and many others), mediation is an efficient and effective resource to help you resolve the terms of your divorce. Mediation lays a strong foundation for the relationship you will need to develop after your divorce is final and gives you a mechanism for resolving future issues that will inevitably come up down the road. AMS Mediation is a divorce mediation firm helping client's in Plymouth, MN and the surrounding area navigate the divorce process and help put you in a strong position for future interaction.
Divorce Mediation and Parenting Support Services In Plymouth MN
Divorce mediation is a very effective means of bringing a legal end to a marriage. It is, in fact, a service recommended by many Minnesota judges and courts, who are more historically associated with overseeing divorce cases. Modern courts recognize the frequency with which divorces occur in the United States and, furthermore, more and more judges understand that mediation services are better equipped to help couples reach divorce settlements. Amber Serwat's approach to divorce mediation emphasizes collaboration and cooperation; she helps couples who have decided to divorce to find common ground and areas of agreement upon which addressing the more difficult or contentious issues can be built. But a good divorce mediator also understands that all divorcing couples have dynamics that are unique, and that those dynamics can create circumstances that require compassion and an expert's understanding of Minnesota divorce law.
If a divorcing couple has one or more children, for example, the services offered become potentially far more complex. Children, by virtue of their age and inexperience, feel the stress from the divorce process and must be prioritized. AMS Mediation offers services, such as Parenting Consulting Services and Parenting Time Expeditor Services, as a way of ensuring that children are put first in the divorce process. We can also help with Custody issues, and if disagreements occur after divorce, we offer post-divorce mediation services.
Experienced Plymouth MN Divorce Mediator
AMS Mediation has the experience and expertise to help with all aspects of divorce. Partnering with a team like ours can help you handle the wide range of issues that may come up for you during the process. Call us at 952.252.1492 to schedule a free consultation.