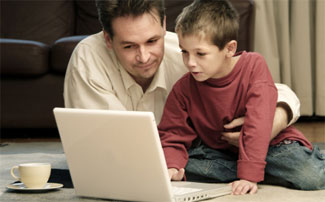 Many states now require divorcing couples (that have no history of domestic violence) to participate in an Alternative Dispute Resolution (ADR) process before litigating the terms of the divorce.  This is in large part because the courts cannot effectively manage all of the divorce cases coming through the system.  Mediation is a popular and highly effective ADR process that can be used to settle all aspect of a divorce including division of property, assets and debts, development of a parenting plan and determination of the need for child and/or spousal support. AMS Mediation offers comprehensive mediation services for those looking for a way to solve issues during and even after a divorce including:
Divorce Mediation:  Divorce mediation is less expensive and takes less time than a court battle.  The goal of mediation is to reduce overall conflict.  Mediation paves the way for a more successful co-parenting relationship after your divorce papers are signed. Divorce mediation also allows for creative solutions that are tailored to your unique case and empowers you and your soon to be ex-spouse to focus on your future rather than your past.  The mediation process generally takes a few months with several 2-3 hour mediation sessions scheduled about two weeks apart.
Custody Mediation:  If you are not married and you and your partner are separating and have children, you can still benefit from mediation to help you determine a custody agreement.  Custody mediation is designed for never-married parents who are looking to resolve custody, parenting time and child support issues in less time, with less conflict, and with significantly less expense than going through the traditional legal process.
Post-Decree Mediation:  Post-decree mediation allows you to address issues that come up after a Court Order has taken effect.  Most often, this mediation tackles issues such as financial matters, child and/or spousal support, parenting time and other important and pressing issues of co-parenting. Like other types of mediation, this process saves you time, money and stress.
Experienced Minnesota Divorce Mediator
Amber Serwat of AMS Mediation offers exceptional service, professionalism, extensive experience and respects fairness and honesty as part of the mediation process. Amber has been through a difficult divorce herself and brings her own personal insight to the process as well. She can help you navigate the divorce process, from beginning to end and then will remain available to you for any issues that come up after your divorce. For more information or to schedule a free consultation with AMS Mediation, call 952-252-1492.