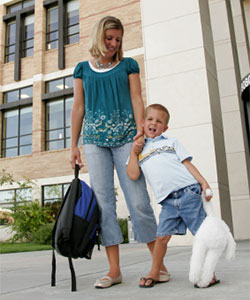 Conflict is a part of life. It is a part of every one of our relationships, both professional and personal. Conflict is defined as any type of disagreement between two or more individuals. When we think about conflict, we often think about a heated disagreement with anger and high emotion. Increased conflict may be one of the reasons that you and your spouse have decided to separate or divorce. AMS Mediation specializes in conflict resolution for couples in the Minnesota area.
Reduce Conflict with Mediation Services in MN
Conflict often builds and if you and your partner have decided you are better off separating, there is very little incentive to try to resolve conflict yourselves. The fact is, however, you and your family will be much better off if you can find a way through the disagreements that you have and reach resolution or some sort of compromise. This is where AMS Mediation can help. Our experienced team of mediators can help you resolve the following types of conflict:
Divorce: Divorce is one of the most stressful life events. Choosing to mediate your divorce rather than proceed through the courts can dramatically reduce the overall conflict between you and your spouse. Divorce mediation is less expensive and takes less time than litigation, which can be extremely helpful for reducing conflict. Mediation allows you and your spouse to discuss the issues between you in an open and constructive environment where cooperation and collaboration is valued. Amber Serwat of AMS Mediation can help you resolve such issues as division of joint property, development of a fair and equitable parenting plan and determination of whether child and spousal support is warranted in your case.
Child Custody: When you decide to divorce, determining how your children will split their time between you and your former spouse can be extremely difficult and painful. AMS Mediation can help you navigate this difficult process and resolve these issues in a way that is best for your entire family. Our custody mediation is confidential and focuses on the future rather than the past. In addition, custody agreements that are settled in mediation are often more satisfying to all parties than a court imposed decision.
Co-Parenting: Divorce is not the end of your relationship with your former spouse, particularly if you share children. When issues come up that you are unable to resolve yourself, post-divorce mediation can be used to resolve conflict that comes up after your divorce is final.
Dispute Resolution Services
AMS Mediation is a highly effective and experienced team of mediators that can help you navigate conflict with less stress and difficulty. For more information or to schedule a time for a free consultation, call us at 952-252-1492.