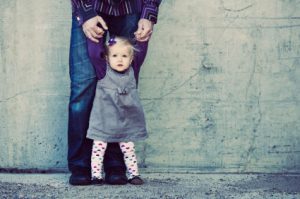 If you have children and are considering a divorce, the most pressing thing in your mind is likely how you will share custody of your kids.  Custody determination is one of the most difficult, complex and emotionally taxing aspects of a divorce settlement. There are times when a custody agreement cannot be reached – and then what? A custody evaluation can be conducted to help you (and the Court) make the best possible decision about a child custody arrangement. Amber Serwat of AMS Mediation serves as a Custody Evaluator (CE) in Burnsville, MN for even the most difficult and contentious child custody cases.
What is a Custody Evaluator?
It can be extremely difficult to imagine how you will go from seeing your kids every single day to splitting the time that you spend with them. If you decide to work with a Custody Evaluator, you and your ex-spouse (along with your attorneys) can choose the professional that you work with, and the Court will confirm it with a court order. When you work with Amber, you can be confident that the result will be fair, and that the best interests of your child (or children) will be put first.
As part of the custody evaluation process, Amber Serwat will provide the following services:
Investigation: The investigation portion of the custody evaluation process includes interviews with both parents as well as the children in the case (if appropriate), home and school visits, meetings with health care providers, teachers, and a review of any pertinent medical information about the parents' physical health, mental health including chemical dependency. The CE then provides verbal recommendations to the attorneys representing both parties.
Written report: If an agreement cannot be made after the verbal recommendations are made after the investigation, then the Custody Evaluator will then complete a written report if requested by either party that can be submitted to the Court.
Testimony (if necessary): If a custody case goes to trial, a CE can also testify about the recommendations that have been made.
Child Custody Evaluation in Burnsville, MN
Amber Serwat of AMS Mediation has extensive experience with Custody Evaluations in the state of Minnesota. She understands first hand just how difficult a divorce can be and works hard in each and every case to lend her knowledge, experience and compassion. For more information or to speak directly with Amber about the custody evaluation process or other alternative dispute resolution services for divorce, custody and separate parenting, call her today at 952-252-1492.