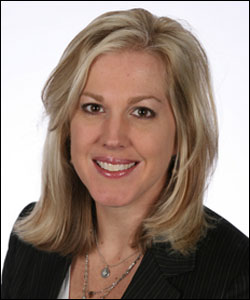 Going through a divorce can drain you financially, mentally, and physically, especially if you go through the process on your own. When kids are involved, the divorce process becomes even more difficult for everyone involved. The divorce rate is at an all time high and it does not look like it will drop anytime soon. If you live in Minnesota and are in need of divorce and parenting guidance throughout this stage in your life, AMS Mediation is the perfect partner for you. Amber Serwat, founder of AMS Mediation, has been through a divorce herself and has had experience as a parent and stepparent. The ways she handled her divorce and parenting was far from perfect. There was a lot of anger that went on through her divorce and parenting became incredibly difficult after her divorce. Don't put your kids in the middle of your breakup. Amber and her family eventually got through the adversity and are now living with low conflict, effective co-parenting. Through her experience as a mediator, and her own past, she now looks forward to helping others do the same.
Don't Put Your Kids in the Middle
There is no real way for individuals to understand how difficult going through a divorce and adjusting your parenting habits after a divorce can be until you have gone through the process yourself. Amber's past experience is what motivates and keeps her going every day. She makes it a priority that the divorcing couples that she works with do not go through the same struggles that she went through. Before you and your spouse decide on each hiring an attorney, consider teaming up with Amber and cordially handling your divorce so that the impact on your children is minimal. If you are overwhelmed and fearful of what is to come, don't make irrational decisions without thinking them through. AMS Mediation is here to help provide you the necessary information that you may not have been exposed to had you gone straight to the courts.
Questions to Ask
Which Process is the Best Fit? – There may be times when litigation in the courtroom is your best option. However, considering divorce and parenting mediation may also fit your family better. It is important to sit down and put some time into thinking which process is best for you and your children.
Which Professionals Will Help You? – Before choosing, it is important to check out 2 or 3 divorce mediation professionals to see which one you feel most comfortable with. Always be sure to keep your children in mind when making this decision.
You are the only one that knows your situation best. Keep the decision making power in your hands, rather than in the hands of the judge. If you and your family are going through a divorce and are interested in handling it outside of the Minnesota courtroom, consider working with a divorce and parenting specialist from AMS Mediation to help get you through this difficult time for your families. Give Amber and her staff a call today at (952) 252-1492 to learn more about our divorce and parenting services.