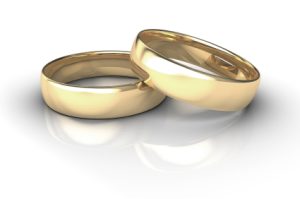 Finding support during the divorce process is critical. Most couples know this, but what may not be as clear is what types of professional support are available as you navigate the process. Divorce coaching can provide you with individualized support and real-world guidance about your options for each step of the process. A divorce coach focuses entirely on your specific needs. When you meet with a potential divorce coach, it is important to make sure that you feel like you can ask questions and trust the person that you work with. The team at AMS Mediation offers Divorce Coaching Services in Plymouth, MN.
Here Are Some Of The Things That A Divorce Coach Can Help You With:
● Effective communication strategies with your ex
● Understanding and dealing with the loss of your marriage
● Guidance about the 3 main aspects of a divorce settlement: division of property, child custody and spousal maintenance and/or child support.
● Strategies for preparing for divorce mediation
● Helping you determine your priorities and goals for the divorce process
● Guidance on how to manage your emotions during the process
● Negotiation techniques
● Details about Minnesota state divorce law
● How to protect your kids from conflict and stress during the process
● Tips for Setting boundaries with your ex
● Strategies for conserving financial resources during the divorce process
It can be difficult to concentrate on your future when you are focused on the pain in your past. A divorce coach can help take control over your life back in a healthy and productive way. The divorce process is overwhelming and can be intimidating. You may feel like you do not have anyone who is on your side, thinking about how this is impacting you. That is where a divorce coach comes in. A divorce coach will be focused on you and your needs. You can share your vulnerabilities, your biggest concerns and have help solving the problems you face.
Divorce Coaching Support Services In Plymouth, MN
AMS Mediation has a wide variety of divorce coaching support services that can help you navigate this challenging time in your life. Our divorce coaching is affordable and effective and can make a huge difference in how you are able to cope with the change. We do this by empowering you to understand the options that you have so that you can make the best possible decisions for you and your family. For more information about our divorce coaching services in Plymouth, MN, call us at 952-252-1492.