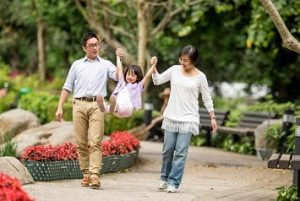 Divorce is hard. Divorce is a huge life change and one that is clouded by emotions like loss, grief, sadness, anger, resentment and can manifest in anxiety and depression. The legal process can be extremely overwhelming and navigating the steps alone makes that even more difficult. A divorce coach is someone who you can trust to help you navigate the divorce process and help you find balance, and the direction you need as you take the necessary steps. The role of a divorce coach is very different from a mediator. Your divorce coach is focused on providing you with the personal support that you need during the divorce process. Here are a few of the things that a divorce coach can help you with:
● Understanding your options when it comes to the divorce process.
● Helping you regain control over your situation and regain your confidence
● Working with you to develop goals for the process and longer-term goals
● Processing the grief that can come with divorce
● Developing strategies for communicating effectively with your ex during and after divorce
● Defining your specific priorities ahead of negotiations with your ex
● Assessing the cost of certain decisions (financial and emotional cost)
● Preparing for the mediation process including developing an approach for dividing joint property; developing a parenting plan (or custody agreement), and spousal maintenance
● How to protect your kids from the conflict between their parents
● Setting appropriate boundaries with your ex and with your kids
● Providing personal support to you during the process
Divorce Coaching And Support Services In Maple Grove
AMS Mediation is a mediation firm that offers a wide variety of support services during the divorce process. In addition to divorce mediation, we also offer divorce coaching services to help individuals navigate the divorce process with less stress. While divorce coaching cannot eliminate all stress of the situation, it can provide you with the necessary support that is focused entirely on helping you with the aspects of the process that you are struggling with.
Amber Serwat has experience as a mediator and personal experience with the divorce process, having been through a divorce of her own. She uses this combination of personal and professional experience to help individuals who hire her as a divorce coach. She can help you get through the process and feel strong, confident and ready for the future. For more information about our divorce coaching services, call AMS Mediation at 952-252-1492 or email gabe@amsmediationplus.com.