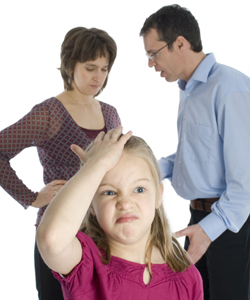 Communication is difficult even in a healthy marriage. In fact, communication breakdown is one of the driving forces behind many divorces, yet, somehow you and your ex must figure out how to continue to work together in effective co-parenting. A divorce communication coach can help you improve day to day communication, reduce conflict, and increase the effectiveness of your communication so that you do not have to rely on litigation to solve every problem you run up against after your divorce. Amber Serwat of AMS Mediation is a Minnesota Divorce Communication Coach with more than a decade of experience working with couples with complex and difficult communication issues.
What Does a Divorce Communication Coach Do?
As your divorce communication coach, Amber can focus on a wide variety of issues that are unique to your situation. Some of the most common issues she addresses include:
How to communicate about co-parenting issues in a respectful and professional manner
How to protect your child (or children) from the conflict between you and your former spouse
How to raise concerns with your former spouse without inciting conflict
Strategies for listening
How to work together when issues come up that do not fall into your child custody agreement
How to communicate in a way that focuses on the future rather than the pain and conflict in the past
Strategies for negotiating effectively and resolving conflict while keeping the wellbeing of your children your top priority.
Amber Serwat understands firsthand how difficult a divorce can be. She herself experienced a painful divorce where communication was strained and conflict was high. She combines this personal experience with professional expertise to help couples just like you navigate issues during and after a divorce in a healthy and productive way. Amber tailors her approach to the needs of her specific client, and her communication coaching sessions can include one or both parties, depending on preference and need.
Experienced Minnesota Communication Coach
Whether you were referred to a divorce communication coach by working with an attorney, a Custody Evaluator, a SENE provider or a Parenting Consultant, this service can help you improve your overall communication with your soon to be ex-spouse and find a way forward with less conflict. For more information about AMS Mediation's divorce communication coaching services in Minnesota, call 952-252-1492 or email gayle@amsmediation.com. We can set up a free consultation to learn more about your case and help you find the resources that you need.