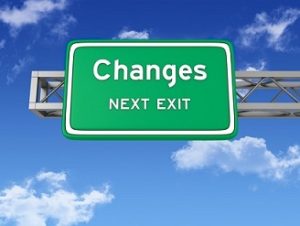 Are you considering a divorce in the coming months? It turns out that January is one of the most common times to get a divorce. This may be for several different reasons – maybe you do not want to go through the divorce process during the holidays. Or maybe you are thinking about a more practical reason: taxes. No matter what the reason, if you are planning to move forward with divorce in the new year, now is the time to prepare in order to make the process as simple and straightforward as possible. Here are some tips for getting ready:
1. Gather documentation: No matter how you plan to complete the divorce process (litigation or mediation), you will need easy access to all kinds of financial information including pay stubs, tax information, retirement and bank account balances. These are documents that you can access online and pull together now so that you save time when you are ready to begin.
2. Consider mediation: You may assume that litigation is the only way to settle the terms of your divorce, but that is not the case. A court battle costs many thousands of dollars in legal fees and takes many months to complete. Mediation has become a more common tool to settle important issues like division of property, child custody and spousal maintenance. Consider this option now and you will save yourself time, money and stress.
3. Be honest: If you and your spouse have decided to end your marriage, you likely have already had many honest conversations. Now may be time to talk to your kids openly as well as other close family members so that they can get used to the idea before the process begins.
4. Prioritize: Start thinking about the things that are most important to you. Divorce comes down to a major negotiation, so knowing what is most important to you can help when it comes time to discuss how your shared property will be split up and how much time your kids will spend with each of you. These are incredibly important decisions and deserve much thoughtful consideration.
Divorce Mediation Services In 2022
AMS Mediation can help with all aspects of the divorce process, including planning. If you think that you are going to be moving ahead with the process, now might be a great time to schedule a free consultation with our team to learn more about the process and how to get ready. Call 952-252-1492 for more information.