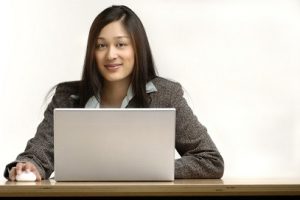 The term 'mediation' comes from the Latin root word 'Medicare,' which means 'interposed' or 'placed in the middle.' In our more modern world, the root meaning remains very relevant to the current meaning. The term mediation reflects the professional mediator's commitment to situate themselves in the middle of the issues that led the divorcing couple to their decision to end their marriage and help them reach a settlement that is as positive for each individual and the people in their lives as it can be. AMS Mediation takes the root meaning of the term 'mediation' very seriously, and our commitment to helping our clients is clear in everything we do from the way we communicate to our extensive knowledge of the laws of Minnesota that guide the divorce process.
Effective Strategy For Settling Terms Of A Divorce
Given that divorce has existed in one form or another almost as long as the concept of marriage has, it is somewhat surprising that divorce mediation is still such a relatively new process. The growth and development of the practices of divorce mediation has been lightning fast. It is based on the principles of conflict mediation, which have been present in our society for far longer but applied to couples' decisions to end their marriages using the laws of Minnesota. Divorce mediation, in fact, comes from the courts' recognition of mediation as an effective, and in many cases more desirable, means of facilitating divorce.
Before its widespread acceptance, couples who decided to get divorced had little choice but to proceed through the court system, which meant in most cases hiring attorneys who approached the process in an adversarial manner. That approach remains necessary, especially when the nature of the conflict between the members of the couple is adversarial and one or both of the people is unwilling to compromise. Divorce mediation is an excellent choice for most couples, however, even when conflict is extreme. As long as there is even a small measure of willingness to compromise, a good divorce mediator will be able to help the divorcing couple make progress.
Minnesota Divorce Mediation Experts
AMS Mediation has the experience and expertise to recognize areas of potential compromise, which encourages communication. Finding areas of agreement encourages greater understanding and trust in the process. Trust in the process allows the divorcing couple to make progress and see the light of a hopeful future in the distance get a little closer. Our staff can help you and your spouse get to a better place. For more information call us at 952.252.1492.