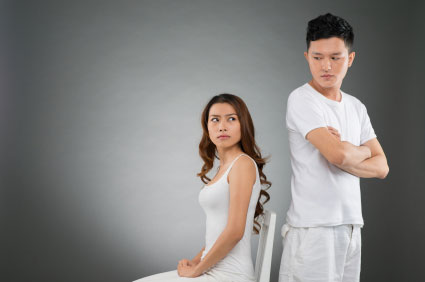 Deciding to seek a divorce from your spouse is among the most difficult decisions an individual will make. It is also true that the decision to finalize a divorce can usher in the most stressful time in your life. What may be less well known is that how you choose to end your marriage can significantly reduce the stress and difficulty of that decision. Specifically, divorce mediation tends to be a less stressful option for couples who are ready to separate. Divorce mediation, when it is conducted by someone with the qualifications of Amber Serwat of AMS Mediation, not only reduces the financial impact of divorce, but it can also help you feel better prepared for the transition into the next phase of your life. AMS Mediation provides expert Divorce Mediation in Dakota County, MN.
Experienced Dakota County Divorce Mediator
Amber Serwat is a highly qualified divorce mediator who has helped many couples finalize their divorces and begin the next chapter of their life. She focuses on helping the couples who seek her mediation services settle important aspects of their divorce including division of joint property, development of a child custody agreement and determination of whether child support or alimony is necessary. Before building a successful divorce mediation practice, Ms. Serwat earned a Master's degree in Organizational Leadership and a Bachelor of Arts in Family Resources and Human Development. Additionally, she possesses certificates in Ethics & Leadership and Dispute Resolution. These credentials alone prompt the attention of potential clients. However, what truly qualifies her to help you is that those credentials are complemented by real life experience.
Ms. Serwat has experienced divorce herself. She has been a single parent and a step-parent, and therefore understands the many and complex dynamics that are experienced by people who have chosen to seek divorce. Consequently, when clients work with her, they tend to be impressed by Ms. Serwat's natural capacity for empathy. When her empathy is combined with her knowledge of Minnesota divorce law, another necessity for any divorce mediator, clients are further impressed with her professionalism and high level of competence.
Navigate Your Divorce with Less Stress
The combination of understanding your perspectives and the laws that govern the divorce process in Minnesota is a powerful one. It is not a combination possessed by all divorce mediators. Divorce brings uncertainty to the lives of most who experience it but working with AMS Mediation can lessen much of the stress and difficulty ushered in by the necessity of divorcing. If you live in the Dakota County, MN area, contact Amber by calling 952.252.1492 to schedule a free consultation.