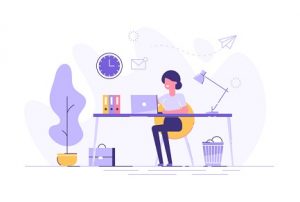 2020 has been like no other. Many of our daily activities have been disrupted as we try to keep our distance from others and protect ourselves and our loved ones from COVID-19. AMS Mediation continues to serve our clients during this difficult time. We recognize that life has not been easy for many couples over these last months. If you have decided that it is time to move forward with a divorce, you should be aware that you can complete this process safely during this uncertain time. Our team offers a wide variety of options for divorce mediation that can keep you safe and comfortable while taking care of this important issue in your life.
Zoom Divorce Mediation Services
First, we are offering all of our alternative dispute resolution services virtually. You can elect to complete divorce mediation via zoom sessions from the comfort of your own home. We find that virtual mediation sessions can be highly effective in large part because you can be comfortable and in your own environment, allowing the process to be more relaxed with less conflict. We use zoom for our videoconferencing and have found it to be safe and user friendly. You can complete the entire divorce mediation process virtually – and resolve issues including how to fairly divide your joint property and assets, developing a parenting plan that outlines how your children will divide their time and deciding whether or not spousal maintenance and/or child support is warranted in your case.
Limited In-Person Mediation Sessions During COVID-19
We are now also offering limited in-person sessions for 1-2 participants at a time for up to two hours. We focus on social distancing during these meetings. We also require that our clients wear masks, and we do a thorough cleaning in between each in-person session. We will continue to monitor all state and local regulations and will be ready to make additional changes if necessary. We also offer full office hours. You can reach us by phone at 952-252-1492 or by email at gayle@amsmediationplus.com. Our top priority is your safety and the safety of our staff. We will continue to provide our divorce mediation services virtually as long as necessary to help our clients move forward without compromising their health. You can complete the divorce process successfully during COVID-19 and our team can help provide you with the support you need.