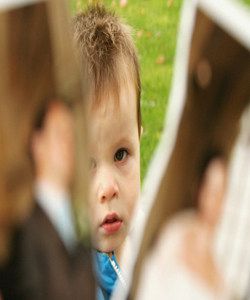 One of the hardest (and often least expected) experiences in life is divorce. It's right up there with other notable stressors, like a death of a loved-one, the loss of one's job, or a catastrophic illness. These are stressors that have been studied for decades, and they remain at the top of the list of experiences that cause the greatest amount of turmoil in our lives. If you are experiencing a divorce, or expecting to experience one in the future, it is imperative that you seek an advocate who will be able to offer you the kind of guidance you hope you will never need. An advocate like Amber Serwat of AMS Mediation can give you the benefit of her own experience to guide you through your divorce.
Finding The Best Way Forward
Arguably the most impressive aspect of AMS Mediation is that Amber Serwat herself suggests that you interview multiple attorneys and/or mediators for the purpose of finding the one that will be the best possible fit for you. Her willingness to give you her perspective on mediation—which includes doing the most good for all involved—indicates that she is not simply looking to make her monetary fortune off of your marital misfortune. She encourages you to shop around to find the best possible match for your specific and unique needs. And if you choose AMS Mediation as your advocate, you will be given the benefit of her own direct experience with divorce. AMS Mediation offers comprehensive divorce mediation services, parenting services as well as classes on divorce and on getting through a divorce as a parent. Amber Serwat did not have an effective third-party advocate to offer her insight that the stress of a failing relationship simply did not allow. She is now in a position to offer that to others.
Mediation Can Offer Effective and Creative Solutions To Divorce
If you partner with AMS Mediation you will receive an empathetic and understanding ear, a perspective that will be difficult to find with the majority of lawyers. Her motivation is fundamentally different than most lawyers who approach divorce from a more traditional perspective. Amber Serwat, will attempt to help you reach the healthiest possible resolution to your divorce proceedings. Sometimes that means that difficult messages need to be delivered—if your behavior is contributing negatively or unproductively to the proceedings, Amber will offer you an honest appraisal of what needs to be done in order to reach that healthiest possible resolution. Call 1-952-252-1492 for more information.