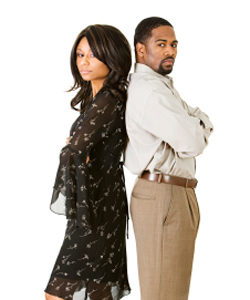 Divorce and its aftermath is difficult at best. Even if you have a strong support system of family members, friends and co-workers, there are times when it can be very helpful to have additional support and guidance from a trained professional. AMS Mediation offers comprehensive, professional coaching services that can help you through the divorce process as well as after your divorce is final and your relationship shifts to co-parenting.
AMS Mediation's Coaching Services Include
Divorce Coaching: A divorce coach provides you with support and guidance during the difficult and trying divorce process. Divorce coaching can help you regain a sense of control, increase your confidence by understanding your options, assess the cost (financial and otherwise) of choices, and identify your short and long-term goals.  A divorce coach will tailor the support and guidance to meet your needs and can focus on a wide variety of issues including how to prepare for mediation, managing emotions, minimizing impact of conflict on kids, and understanding the basics regarding division of property, assets and debts.
Co-Parenting Coaching: Co-parenting after divorce is an entirely new phase of your relationship with your ex.  A co-parenting coach can help you find ways to work WITH your ex-spouse for the sake of your children, reducing overall conflict and the risk of future litigation.  Some of the most common issues that co-parenting coaches focus on include how to respond to negative communication, how to communicate positively with your co-parenting partner, best practices for custody arrangements, and decisions that need to be made on behalf of your child.
Communication Coach: Very often, after divorce, communication between the two parties is essentially broken. However, strong communication is perhaps the most important factor in co-parenting. A communication coach can help you repair the damage after divorce and develop effective strategies to be able to successfully negotiate and compromise.  A communication coach will work with you on the best ways to raise concerns as they come up, productively express opinions and frustrations and how to listen to your former partner.
Support During & After Divorce
AMS Mediation is led by Amber Serwat, who is a divorced parent herself and has direct and personal experience with the process. She will help you navigate the divorce process, but perhaps even as importantly, to find a way forward so that you can co-parent your children in a positive and productive way. Her coaching services are an excellent resource for individuals who are looking for help and support. For more information, contact Amber at 952-252-1492.