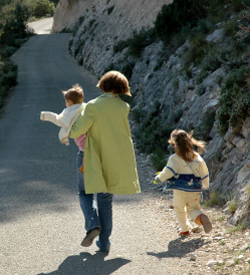 Even though there are very few universal truths in life, one truth that is universal for people who get married is that none of us get married knowing that we will eventually get divorced.  We get married with the hope at least, that we will be with our partner on a path to happily growing old together.  We simply do not get married seeking pathways into a divorce.  But, as circumstances change, if we find ourselves on that pathway for the health of our self and our family. AMS Mediation, based in Burnsville, Minnesota, can help you make that path much easier.
Divorce in Minnesota
AMS Mediation can provide a thoughtful and comprehensive guide through divorce.  Divorce in Minnesota, as it is in all of the United States, is complicated.  But AMS Mediation has the knowledge, experience, and expertise in the process and outcome of divorce to help you emerge from the experience healthier and more resilient.  So when you find that your marriage is in a free-fall, and divorce is the inevitable option, you will likely need the kind of advocacy that can and will be provided by AMS Mediation.
A Helpful Guide Through Divorce
Some of the things that AMS Mediation will help you accomplish include the following:
Compassion – You will be encouraged and empowered to exhibit compassion toward yourself. We all make mistakes, and while divorce may prove to be among our biggest mistakes, it is not a life-sentence.
Responsibility – AMS Mediation will help you accurately assign responsibility by showing you the importance of honest and accurate appraisals of your own behavior. When you identify something that is your responsibility, own it, and then move to the next step.
Learn new skills – You likely do not know just how capable you actually are.  AMS will help you identify the many tools in your proverbial toolkit.
Address Anger – Accept that anger is a natural outcome of the divorce process, but it is best for all involved to fight that anger with empathy.
Focus on the good – Some of the hardest work associated with coming out of a divorce is focusing on the good things that can accompany very stressful times. We may not feel much satisfaction in clichés like, "every cloud has a silver lining," but there is a lot of truth in them.
Positivity – If you are able to see that there are some positives that can come from difficult experiences (and few experiences in life are as difficult as divorce), you may then be able to create your own, new positive moments.
AMS Mediation empowers you to regain yourself through the painful experience of divorce. For more information about our comprehensive divorce mediation services in Burnsville MN, call 952-252-1492 today.