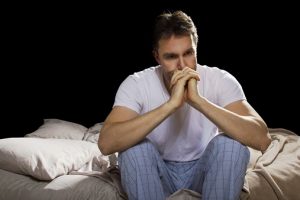 Handling the many aspects of a divorce is extremely difficult and overwhelming for couples. In addition to offering divorce mediation services, Amber Serwat of AMS Mediation offers divorcing couples coaching in Burnsville, MN. Divorce coaching is different from divorce mediation in that the role of a divorce coach is to provide support and guidance for one party. A mediator remains neutral and helps a couple find common ground when it comes to dividing property, developing a child custody agreement and discussing the need for spousal and/or child support payments. A divorce coach can help you find the balance you are looking for, communicate more clearly and achieve your personal goals for the divorce.
The Role of a Divorce Coach
Managing your emotion during the divorce process can be one of the most challenging parts. A divorce coach can provide much needed support and information to help empower you to navigate the process in a healthy way. Here are just a few things that a divorce coach can help with:
● Explain your options for moving forward in a clear way that you can understand
● Help you weigh your options for resolving the terms of your divorce
● Help you identify both short-term and long-term goals
● Help you prepare for the divorce process (mediation or other alternative dispute resolution)
● Develop negotiation strategies
● Provide emotional support specific to your needs.
● Help you develop strategies to protect your children during the process
● Develop strategies for improved communication and managing your emotions
● Support for dealing with the loss of a marriage (grief cycle)
● Develop protocols for co-parenting after divorce
Divorce Support Services in Burnsville, MN
Most often, a divorce coach works with individuals and can be tailored to meet your unique needs. Amber Serwat brings professional expertise and personal experience to each divorce case she works on and very much enjoys participating in the divorce coaching process. She understands Minnesota law and the kind of support that an individual needs during the process. Amber brings that support along with deep knowledge about the divorce process and how to move through it while conserving financial resources and your emotional reserves.
If you think that you or your spouse would benefit from divorce coaching in Burnsville, MN, contact AMS Mediation at 952-252-1492. We are currently scheduling free virtual consultations during the COVID pandemic, and we are committed to helping you move forward toward your goal safely.