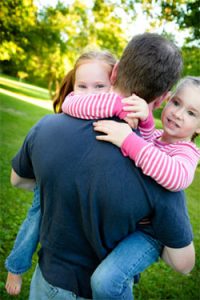 No one could have ever predicted what this year looked like. A global pandemic, many employers asking their employees to work from home, schools being taught online, mask mandates, and a new COVID vaccine. Those are just a few of the obstacles we faced each day in 2021. Our relationships were also under significant stress during this time because of financial difficulty, heightened conflict and increased time spent at home. You might expect to learn that divorce rates have increased during this time, but experts are finding the exact opposite. Uncertainty may be one factor that is leading couples to wait to divorce.
Divorce in the year 2021 looks very different than in years past. The court system is backlogged with cases, masking and social distancing are new variables that are also causing delays. If you are like many couples, you may have decided that divorce is in your future but may not know how to navigate a divorce during a pandemic. Fortunately, that is exactly where our team can help. AMS Mediation offers divorce mediation services that can be completed virtually or in person depending on your needs and your preference. Divorce mediation does not require you to hire attorneys, wait on a court date that works for multiple parties and divulge details of your personal life in a courtroom. Mediation offers you an alternative that has many benefits – in general and as it relates to navigating divorce during COVID-19.
Navigating Divorce During COVID-19
Virtual mediation services can be completed from the comfort of your own home online, so you do not have to worry about transmission of the virus, masks or social distancing. In fact, we have found that the process can be much less stressful when completed virtually. Mediation generally reduces overall conflict, as you work toward compromise and resolution, but being able to speak openly in a private setting can make this even easier.
Safe Divorce Process in Minnesota
Mediation is also much less expensive and takes less time than litigation. So, in the midst of this uncertain time, you can find your way forward toward divorce safely if that is what you need to do. Many couples may feel hesitant to move forward – but our trained and experienced mediators are ready to help you take that first step to your future. For more information or to speak with a member of our team, call us at 952-252-1492.