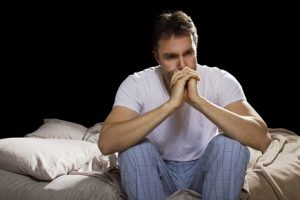 Sharing the custody of your children is a huge adjustment for the entire family. Turning one household into two generally means a relocation for one parent at the very least and a need to balance finances between the two households. There are also many logistical challenges that go along with the separation process and parenting from different households. Co-parenting may be the most significant change for parents who are divorcing. Here are five strategies for effective co-parenting:
1. Communicate without emotion: Communication is a key factor in successful co-parenting. After a divorce, communication is often strained, and emotions are high. When you co-parent, it is wise to try to communicate with your ex about logistical issues, be direct as possible (almost transactional) and communicate without emotion. For example, if your ex has a habit of running late to pick up your child from daycare on their days, raise this issue from a more neutral place and suggest solutions, rather than focusing on the long history of being late.
2. Create a parenting plan: You and your ex need to develop a parenting plan that your family can stick to. This can be a very specific schedule by the week and can detail the arrangements of the joint custody agreement. Stick to the parenting plan as often as you can but try to be flexible if changes need to be made.
3. Do not speak negatively about your ex to your kids: Your kids love both you and your ex very much. Try not to talk negatively about your ex to your kids (or even to others when they can hear you). These remarks can hurt your kids and leave them feeling guilt, sadness and conflict as they are not in a position to help resolve the issues between you.
4. Practice collaboration: You and your ex are no longer at odds in your marriage. Your new relationship is strictly to help raise your children. Showing your kids that you are able to work together is a really powerful demonstration of your love for your kids.
5. Stay kid-focused: Your kids are the most important thing in your life – work hard to remember that in every interaction you have with your ex.
Mediation Services For Co-Parents
You may not be able to resolve every single co-parenting issue and/or conflict you face. When you are at an impasse, you do not have to go through the court system for resolution. Mediation can be a highly effective way to resolve the issues without paying lawyers and waiting on a judge to render a verdict. You and your ex can work with a mediator to resolve the issue yourselves. AMS Mediation specializes in post-divorce mediation and co-parenting support services. For more information call us at 952-252-1492.