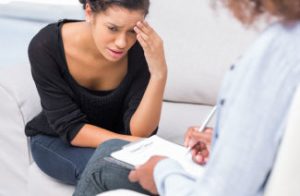 Divorce is far too difficult for any individual to want to face it all alone. Anyone who has been through a divorce can tell you that the process can feel like a roller coaster with all of the ups and downs, twists and turns. Understanding what to expect and knowing your options can help you to develop a strategy that works best for you. Finding a professional divorce coach like Amber M. Serwat Mediation that understands first hand the enormous emotional and financial strain that divorce can put on you and your children can take the fear and expense out of your situation. Ms. Serwat can assist with multiple facets of conflict resolution, communication, working through stages of grief, fear, anger and uncertainty, as well as parenting issues during and after the divorce.
What is a Divorce Coach?
Divorce coaches provide substantial assistance with dissolving a marriage at a cost that can be much less both financially and emotionally. What is a divorce coach and how can she provide help to me in my situation?
A Divorce Coach helps individuals with making decisions, identifying and achieving goals.
A Divorce Coach does not provide therapy or a medical diagnosis.
A Divorce Coach can help you to understand the divorce process and help you to prepare for each stage with confidence.
A Divorce Coach does not offer legal advice or provide legal representation in court.
A Divorce Coach can offer structure and a realistic viewpoint as you plan for your future.
A Divorce Coach may recommend educational resources to help you prepare for mediation, early neutral evaluation or a custody evaluation.
Primary Focus of Divorce Coaching
Working with a divorce coach provides you with an unbiased and objective opinion to assist with the entire divorce process. The primary focus of divorce coaching is to help you to prioritize tasks, communicate effectively and prepare for each stage of this life-changing journey. Each person has unique needs that can be met through a customized approach to divorce coaching from Ms. Serwat.
Understand the cycle of grief
Learn techniques that help you negotiate with confidence
Protect children from parent conflict
Set appropriate boundaries
Manage emotions
Understand the basics of child support, spousal maintenance, asset and debt allocation
Professional Divorce Coach
A professional divorce coach can help you to gain confidence, set boundaries, protect your children and achieve your goals for life after divorce. Through divorce coaching, Amber Serwat of AMS Mediation can provide you with techniques, resources and assistance when you need it the most.
Contact AMS Mediation at: (952) 252-1492.