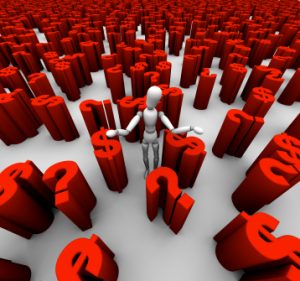 Are you and your partner considering a divorce but are not sure whether or how to proceed? It is a huge life decision that often takes a couple months or even years to make. As a divorce mediation firm, our business comes from helping families navigate the divorce process – sure – but we always start from the same place. Are you sure that you are ready to move forward? Are you sure that your marriage cannot be saved? Here are some other factors to consider about a potential divorce as you make this important decision:
1. What do you really want? You may want to consider saving your marriage before you go down the difficult road to divorce. Sometimes a mediator or coach can help you resolve conflict and come up with communication strategies for preventing future conflict. If you are sure that divorce is the next step for you, then divorce mediation is a highly effective and affordable way to navigate the process without having to go through the court system.
2. What is best for your kids? Your kids are likely your number one priority as you think about divorce. You may feel like your children are negatively impacted by the conflict present between you and your spouse and divorce could reduce the conflict and actually help your child. Or you may feel that your child will have an extremely difficult time adjusting to the change. Think carefully about the timing of your decision and when you tell them, so that you can be sure to give them the support that they need.
3. Take stock of your finances: It is important to really sit down and think about whether your family can withstand the financial impact of a divorce. Splitting a household means increased costs for rent, utilities and much more and in most cases, overall income does not increase. While you certainly do not want to make your decision based solely on finances, it is a variable to consider when it comes to timing. It is wise to inventory your shared property, assets and debts, so that it will be easier to come to an agreement about splitting them up in a fair and equitable way.
AMS Mediation specializes in helping families get through the divorce process from start to finish. We understand the difficulty of the decision – and we will support you and provide you with the resources you need whether you are ready to move forward or need more time. For more information about our mediation and parenting support services, call us at 952-252-1492.