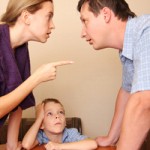 Seeking mediation to settle important aspects of your divorce can work for most any couple, even if communication is strained and compromise seems out of reach.  Mediation gives a divorcing couple power and control to plan the next phase of their lives.  Rather than giving this power to the courts, couples can use the help and support of a trained mediator to help solve complex and difficult issues such as child support, child custody and division of assets and debts.  AMS Mediation of Burnsville, MN provides professional divorce mediation and parenting services that are highly successful, efficient, respectful, and non-judgmental.
Mediation And Parenting Services
AMS Mediation offers the following mediation services for clients in the Minnesota area:
Divorce Mediation: Settle important issues between you and your divorcing spouse with the help of a neutral mediator that will facilitate open and honest dialogue that can help you move forward.
Early Neutral Evaluation (social and financial): Assessment of the merits of a case before a trial to encourage settlement.
Individual Divorce and/or Parenting Coaching: Support and counseling services for those navigating through a divorce with the goal of minimizing conflict and stress.
Parenting Time Expeditor: Our divorce mediators can be appointed by the court to interpret and clarify parenting time issues.
Parenting Consultant: Also a court appointed role to interpret and clarify a wide range of parenting issues that may be causing conflict.
Benefits of Divorce Mediation
Family law mediation can help facilitate all aspects of a divorce, including submission of all of the legal paperwork.  The court system is not set up to help a divorcing couple reach a diplomatic result.  Proceeding through the court system costs more and takes more time than divorce mediation.  Mediation is far less expensive, takes less time and can set a tone for the future that is more positive and cooperative.  If you have children, the fact is that you and your ex-spouse will have to communicate for years after your divorce is final.  Using mediation for your divorce can put you and your ex-spouse in a position for a more positive future.
AMS Mediation has been providing superior family law and divorce mediation services for years.  Amber Serwat brings her own personal perspective to each case.  She went through an extremely adversarial divorce and knows the toll it can take on a family.  If you would like more information about AMS Mediation, call our office today at 952-252-1492.