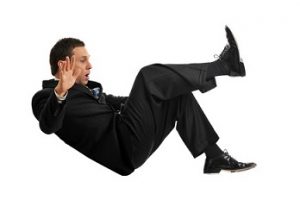 If you are moving forward with a divorce from your spouse, you probably have a lot of questions about the process. The first step is to decide if you are going to settle your divorce using divorce mediation or litigation through the courts. Below you will find the answers to some very common questions about divorce mediation that can help you make sense and prepare for the process.
● What are the differences in cost between mediation and litigation? When people ask this question, they are generally looking for an answer related to the monetary cost of divorce. Divorce mediation can save you a significant amount of money. When you partner with AMS Mediation, you can expect to pay a total of $4000 between mediation costs, filing fees, and legal drafting. The average cost of a divorce through the court system can be $15,000 or even a bit more. In addition, mediation also reduces the emotional toll of a divorce as the process is faster, allowing you to focus on your future.
● Can mediation work if my spouse and I have a lot of conflict between us? You might assume that mediation is not for you if you and your spouse have a high level of conflict, but that is simply not the case. Mediation can be effective for all couples. The team at AMS Mediation will keep you focused on the priorities you have set and encourage respectful and positive communication.
● What is the role of a mediator? Your mediator is a neutral third party who helps facilitate discussion about issues like division of joint property and child custody. You are empowered to make decisions that are best for you and your family.
● Do I need to hire a lawyer right away? If you choose mediation, you do not need a lawyer right away. In fact, you might not need a lawyer at all. You can manage the process between you, your spouse and a mediator if you choose. One other benefit of mediation is that if you cannot resolve the issues you face, you can still go to court if needed.
● How long will my divorce take? If you settle your divorce using mediation, you can expect the process to take 6-8 with 2-3 two-hour mediation sessions during that time. Each divorce is unique, so this is an average.
Minnesota Divorce Mediator
If you have questions about the divorce process and would like to learn more about services offered by our team, call 952-252-1492 to schedule a time for a free one-hour consultation.