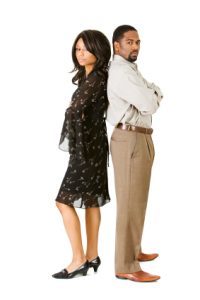 If you and your spouse have recently made the very difficult decision to divorce, you may be very ready to begin to move forward with your life. Very often, the process of coming to terms with the end of your marriage can take months, if not years. Once you and your spouse decide you are ready to move forward with divorce, you may have already worked through many of the emotions associated with the loss and actually be ready for the changes ahead. The divorce process can be another hurdle to cross, but it does not have to extend the painful process. Mediation is the fastest way to get divorced in Minnesota and the team at AMS Mediation is ready to help you get started TODAY!
Benefits of Divorce Mediation in Minnesota
Divorce mediation has many benefits – it costs less than litigation, it gives you control over the outcome and it is entirely confidential. Perhaps the most important benefit, however, is that it takes a fraction of the time of a court battle. When you and your spouse decide to settle the terms of your divorce with the help of a mediator, you can expect to finalize your divorce in a matter of weeks, not months (or longer). Most divorces can be settled in 2-3 mediation sessions that are scheduled about two weeks apart. This means, you can settle issues like the division of your joint assets, how you will co-parent your children, visitation and spousal and/or child support payments in as few as 8 weeks. After this part of the process is complete, our team can then help you process your finalized legal documents in court. You can expect this to take an additional 1-8 weeks.
Setting a Timeline for the Divorce Process
One thing to keep in mind when thinking about a timeline for the divorce process is that every divorce is unique. Each party comes to the table at a different place both emotionally and logistically. Mediation can work as fast or as slowly as you need it to. Amber Serwat, the founder of AMS Mediation will sit down with you to understand your needs and goals and can help you set a timeline for the process that will work for you. Amber has extensive experience as a mediator and with Minnesota law, so she can be a resource for you, she can advise you on the documents that you will need and help you determine your goals and priorities so that you can finally move forward with your life. For more information or to schedule a free consultation, call AMS Mediation at 952.252.1492.