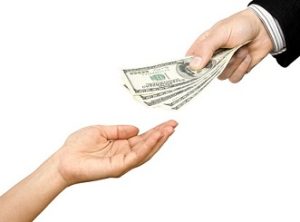 We all know that divorce is one of the most emotionally stressful of all life events. A big part of this stress comes from the financial impact of divorce on a family. Whether your family is a two-income family, or you rely on one of you for the majority of your income, splitting up your household expenses can cause an enormous strain because it often feels like your costs are doubled on the same level of income. Obvious increases in expenses include rent and utilities from two different homes, but you may also find that health insurance costs rise, and your credit scores are impacted. The last thing that you need is worrying about how to pay for your divorce on top of the normal expenses related to splitting the household.
AMS Mediation has experience helping couples navigate the divorce process while minimizing the financial impact on a family. Here are some tips for managing the financial impact of divorce:
1. Create a spending plan: It is always important to have a monthly budget, but when you are anticipating a major change in your financial picture, it is even more important. Sticking to a budget will help you as you go through this transition.
2. Save money where you can: Go ahead and think about any potential ways that you can spend less each month. This might be eating out less, canceling memberships you do not use, or cutting your cable! These small changes will add up over time and help your family.
3. Plan ahead: Spend time now getting a handle on all of your assets and debt. Start a spreadsheet with all of this information so that when you move forward, there will be no surprises. In addition to bank accounts, make sure that you get balances on your retirement accounts, other investments and any debt that you owe on your home, cars or credit cards.
4. Hire the right support: You have choices when it comes to how you manage your divorce. You can proceed through the court system and spend $10,000 or more or you can choose divorce mediation and save yourself 50% or more. The Minnesota court system actually recommends all couples try mediation because of the many benefits (including financial benefits).
Save Money During The Divorce Process
There is no doubt that divorce can be difficult for a family emotionally and financially. If you want more information about how divorce mediation can alleviate the financial and emotional stress of a divorce, call AMS Mediation at 952-252-1492 to schedule a free consultation.