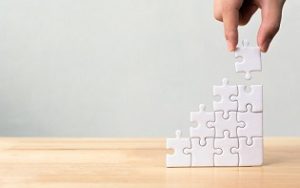 One of the most complex parts of the divorce settlement is determining exactly how you will fairly and equitably divide the joint property that you share with your spouse. These items can include your home, your car, a rental property, furnishings, and even your pets. Most state laws define joint property as anything obtained during your marriage. That means that you will keep anything that was yours prior to getting married. Here are some tips for thinking about how to divide your property during your divorce:
1. Consider mediation: You can settle all terms of your divorce through mediation, including dividing your joint property. When you use mediation instead of litigation, you have a lot more control over the process and can develop priorities to help determine how things will be divided. In most cases, using mediation to divide joint property in a divorce leaves both parties more content in the end. In addition, you will save money when you use mediation for your settlement rather than going through the courts. Your mediator will prepare a written document finalizing the agreement you made during the process.
2. Catalog your items: You will need a list of your joint property as well as a value for it. Gathering this information and agreeing on the value can take a significant amount of time so starting early can be especially helpful. If you choose to work with a mediator, you can negotiate with your spouse about this list and the values so that once it is finalized, you can feel confident about this part of the process.
3. Think about your priorities: While you will work to equitably split your property with your ex, you should take some time to think about what the most important pieces of joint property to you are. If you really want to keep the house or a vehicle, for example, you should understand that you will need to offset this cost with other items that you divide. Setting your priority list ahead of time can be very helpful.
Using Mediation To Settle Divorce
AMS Mediation specializes in divorce mediation services for couples in the Minnesota area. If you are planning for your divorce and want to try mediation before a court battle, give us a call at 952-252-1492 to schedule a time for a free consultation. We offer in person and virtual mediation services and can help you navigate the process from start to finish, including dividing joint property.