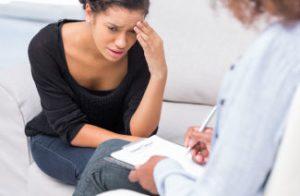 For many couples, taking the first step toward divorce can be the most difficult. You question your decision and may not even know where to begin. The Minnesota court system requires couples who are seeking a divorce to use an alternative dispute resolution technique before proceeding with litigation, through the traditional court system. So, the first step for most couples is to find a mediator that you connect with that can help you navigate the divorce process. AMS Mediation offers complementary one-hour consultations to couples looking for an experienced divorce mediator and considering the mediation process.
Understanding the Mediation Process
The consultation will give you the opportunity to ask questions about the specifics of your situation and gather information about mediation in general as well as how mediation would work for your specific circumstance. In addition, this consultation gives you the chance to meet the mediator you may work with and find out whether you and your soon to be ex-spouse are comfortable. Fit is an important factor in the mediation process. You and your ex will receive information at the same time and get a preview for how the process will go. If you work with Amber Serwat of AMS Mediation, you will also be given detailed information about the documents you need to gather and how best to prepare for the process.
Here are a few additional pieces of information that may be helpful as you begin the mediation process:
● Mediation costs less than litigation. You can expect to save several thousand dollars as well as significant time and stress.
● Generally, you can settle the terms of your divorce including custody, division of property and child/spousal support in 2-3 mediation sessions that are spaced out over the course of several months.
● Mediation can resolve divorce cases that are both high in conflict and highly complex.
● Your mediator is a neutral third party in your divorce case and will not make decisions about your future. You and your ex-spouse will be empowered to find common ground and arrive at solutions that will work best for your family.
● When the mediation process is complete, Amber can make sure you know how to complete and file the appropriate paperwork with the courts to finalize the terms of your divorce.
For more information about how the mediation process works, call us at 952-252-1492 to schedule a time for your free one-hour consultation.