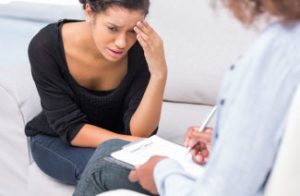 Each state has slightly different laws related to divorce. When you have made the decision to pursue a divorce, it is important to understand the laws specific to your state so that you can make informed decisions and navigate the process to work best for you. Here are 5 things you need to know about Minnesota divorce law:
1. No fault state: Minnesota has what is known as a no-fault divorce law. This means that you do not need to prove that either party did anything wrong in order to be granted a divorce. You also do not need the consent of your spouse. All you are required to do is indicate that there is an irretrievable breakdown in your marriage – and that you and your spouse have no hope for continuing your marriage. The benefit of this in a divorce is that you can move more quickly, and the process can be less stressful for you and your family.
2. No separation required: You are also not required to complete a separation period before you finalize your divorce. This also makes the divorce process much faster, allowing you to move forward on your terms more quickly.
3. Mediation is recommended before litigation: The Minnesota courts recommend that couples try mediation before they go through the traditional litigation process. The court schedules are backed up and it can be difficult to coordinate the schedules of judges, a courtroom and divorce attorneys. Mediation can be completed in person or virtually, scheduled at your convenience.
4. Joint Property: Minnesota law is based on the idea that both parties contribute equally to the marriage, so all of your property is considered joint and distributed equally.
5. Joint Custody: If you share children, the court generally prefers to award custody jointly, unless there is a compelling reason not to (like cases of domestic abuse). As long as it is in the child's best interest, custody will likely be split between the parents.
Divorce Mediation Services In Minnesota
Divorce can be tricky anywhere, even in Minnesota. So, if you are taking those first steps and need some professional support, reach out to the team at AMS Mediation for assistance. We offer divorce support, divorce coaching, divorce mediation and services that can help with custody issues as well. For more information about divorce in Minnesota, give us a call at 952-252-1492 to set up a time for a free consultation.