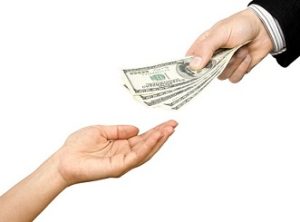 Divorce is difficult, emotionally taxing and expensive. Many people assume that one of the first steps to take is to hire an attorney when the decision is made to divorce. Our mental picture of the divorce process likely includes a courtroom, attorneys and a judge. It is important to realize that your divorce can actually look very differently. First, it is not always necessary to hire a divorce attorney to settle the terms of your divorce. In many cases, you and your ex can save a significant amount of money and time by working toward a settlement together, with the help of a Minnesota divorce mediator.
Mediation Versus Litigation
Litigation, which is the traditional court process that requires lawyers for both parties, is confrontational and generally is based on winning at the other's expense. This actually increases the overall conflict between parties and can make the entire process more difficult, expensive and time consuming. Mediation, however, is based on the idea of compromise. You and your ex have lived together for many years and know your family dynamic better than anyone. A divorce mediator can help you and your ex make decisions that are best for you, your ex and your children. Mediation is a more collaborative approach and has a much better chance of solving issues for the long term. After all, even after your divorce is final, you generally have issues you will still need to work with your ex-spouse to resolve, especially if you have children.
Benefits Of Divorce Mediation
One other important benefit to mediation is that you can try it and see how it works for you. If the approach does not work, you will know that quickly and can move on to hiring attorneys and going through the courts. We estimate that the success rate for mediation is between 80-90%. In fact, the state of Minnesota actually strongly encourages all couples to try mediation first because the court schedules are so backed up. Mediation can resolve all of the terms of your divorce, without hiring attorneys and is generally much easier on the couple that is divorcing as well as the children.
Divorce Mediator In Minnesota
AMS Mediation is a firm that specializes in providing divorce mediation services to families in Minnesota. We have extensive experience with the divorce process and can guide you each step of the way. For more information about the process, give us a call at 952-252-1492.