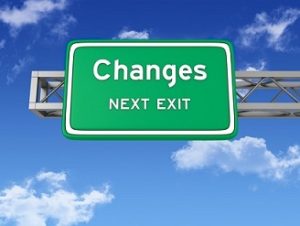 Divorce is very often regarded as one of the five most stressful life events, for very good reason. Divorce marks the end of your marriage and also the beginning of a new phase of life for both adults and any children in the family. Because of necessary logistical changes, this may also come with a move, a change of school or job, a change in financial status and significant feelings of loss as you try to move forward. AMS Mediation can help you navigate this difficult time, from the moment that you decide that divorce is right for you, through the process and even after your divorce is final. We can help you begin the process of looking ahead after divorce and putting the pain of the divorce behind you. Here are 5 key steps for moving forward after your divorce:
1. Give yourself grace: No one goes into a marriage hoping that it will end in divorce. Quite the opposite is generally true in fact. However, divorce is a reality for many people who tried their absolute best (and hardest) to make their marriage work. Try to give yourself the space and the forgiveness that you need to move on. Allow yourself to feel the sadness, regret, anger, frustration, and any other feelings. This is normal, of course, but also try to redirect those thoughts and look forward not back. Giving yourself this grace will be an important step in moving forward.
2. Develop a co-parenting plan: Most couples worry most about how their children will handle the divorce and the changes to their family dynamic after divorce. A co-parenting plan that outlines how children will divide their time and provides a general guide for how parenting decisions will be made will help offer clarity during this uncertain time.
3. Make plans for your time with your kids: You may feel sad that you do not see your children as much now that you are sharing custody with your ex. So, spend time planning what you will do when your kids are with you. This will give you something to look forward to and provide some structure to your time as well.
4. Work on communication strategies for interacting with your ex: Try to communicate clearly and without emotion when discussing issues about custody and finances. Use a professional approach and the interactions will be smoother.
5. Get support: Like any transition, it is important to get the support you need – this may be from family, friends, co-workers, neighbors, your pastor, or even a counselor.
Comprehensive Mediation Services In MN
AMS Mediation provides comprehensive mediation services to help you through the divorce process. We can help you develop a co-parenting plan and then as time goes by, if you need to make adjustments, we can help with that too. Call us at 952-252-1492 for more information.