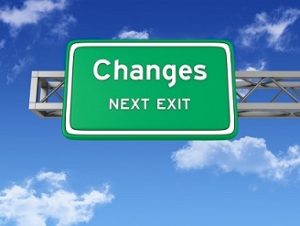 It is very difficult to look ahead when you are negotiating the terms of your divorce including your parenting plan. In fact, the tendency is to look back and it can seem impossible to move forward. However, time does march on, and you and your family will move forward and find a new normal – which will include co-parenting, boundaries with your ex and communication strategies for post-divorce interactions. There is no way to anticipate what might happen if one of you gets a new job, or one of you falls in love with someone else or has a financial setback. All of these issues can result in the need to relocate, and this can get really complicated in the context of a divorce settlement.
Making Changes To A Custody Agreement Because Of An Upcoming Move
If one of you needs to move across town, that may not impact your parenting plan, but if you have to move further away, then you may need to amend your custody agreement as splitting time during the week may prove impossible, especially as your kids get older. Hiring lawyers and going through the courts is not feasible when you need to make a change to your custody agreement. These changes can be handled through a skilled and experienced mediator, or a parenting time consultant, depending on your needs. Amber Serwat can provide you with either service and brings her own personal and professional experience navigating a divorce and co-parenting needs.
Using Mediation To Change Your Parenting Plan In MN
Relocating after divorce can cause stress for both parents as well as for the kids from your marriage. It can mean a significant shift in the weekly schedule and depending on the specifics can even mean a change in school districts. Finding a new routine, a new schedule and a new normal is a challenge, but when you partner with AMS Mediation, you will have the support you need to make decisions that will be best for your family. You and your ex may both have to compromise on a new schedule that will work given the new location. It is also a time to re-evaluate other aspects of your custody agreement and how well it meets the needs of your kids.
A move is considered one of the five most stressful life events for a reason. This stress is made even worse when it impacts your parenting agreement. If you are facing a move and you know that it will impact your custody agreement, reach out to AMS Mediation at 952-252-1492 for assistance.